Overview of Fetch App
We all spend money and entertain ourselves by various means; going out for movies, eating at a restaurant, or even shopping at our favorite stores. One thing that is common to all these commodities is that after checkout, we are provided with a receipt or a bill. After checkout, we casually throw the bills and don't pay any heed to them. But now with Fetch, we can earn gift cards and rewards by just scanning the receipt and uploading it to Fetch.
Fetch is a unique app that gives you gift cards, rewards, or coupons whenever you make a purchase and scan the receipt with it. It gives you reward points every time you scan the receipt, and then you can use the reward points to redeem different types of gift cards and coupons like Target, Amazon, Walmart, Best Buy, Chipotle, Home Depot, CVS, and many more.
Pros of Fetch App:
Easy to use; just scan and earn.

Scan receipt of anything or of any store.

Redeem points for hundreds of other coupons and gift cards.

Save with constant offers and deals.

High redeem rate.
Cons of Fetch app:
Points get reduced after cashing in or redeeming the first time.

Users can scan only 14 receipts every week.
What is the Fetch app? 
Fetch is a money-saving app that rewards you with points whenever you make a purchase and scan the receipt. It works for both in-hand receipts and e-receipts so that no matter whether you buy something in person or online, you can share the receipts and get rewarded for it. Cashing out the points is very easy, you can redeem your points for as low as $3 so that you do not have to wait a lifetime just to earn a gift card or coupon.
It partners with various products and brands for users to earn points so that you can turn in receipts for anything and everything.
Felix is a brilliant initiative to save more and redeem in return for what you have already purchased. It is relatively easier than any other app because of its low redeem limit and high rewards. It is best for anyone that wants to spend and save at the same time.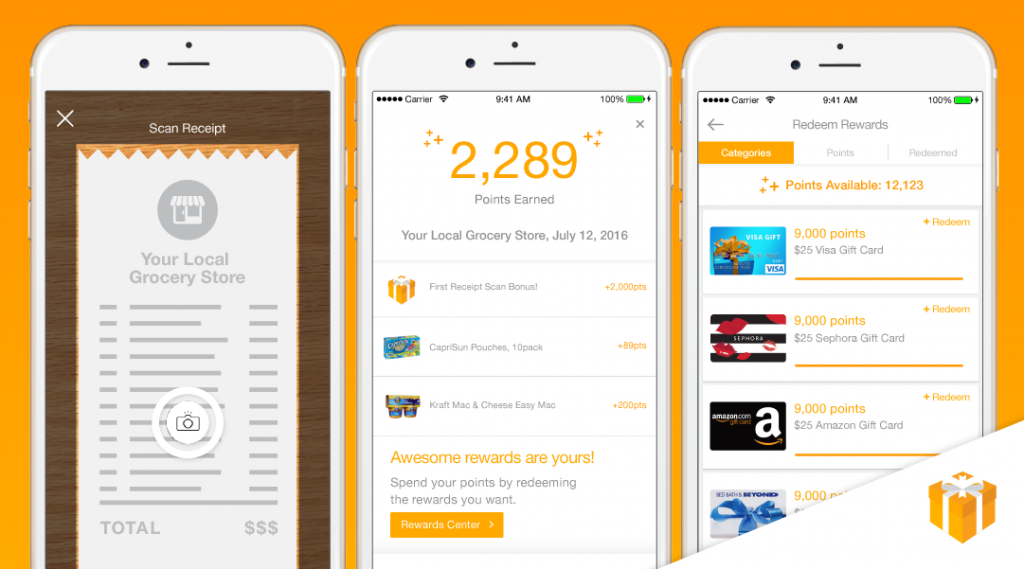 Features of the app:
Variety

: Choose a gift card from dozen of options available.

Versatility

: No matter which item you can spend your money on. It accepts every receipt of anything.

Easy to redeem

: redeem gift cards as low as $3.

High Rewards

: earn a good amount of points every time.

Acceptance

: Upload receipts from

any grocery stores, Restaurants, Liquor stores, Convenience stores, Gas Stations, Drugstores, Big Box and Club Membership stores, Pet stores, Hardware stores, Retail, Clothes & Fashion.

Easy to use

: Scanning and saving are extremely easy to use.

Features that unveil when you sign up: 
Start saving instantly with its reliable marketplace.

Instantly browse hundreds of gift cards and offers.

Sign up for offers and save more.
Frequently Asked Questions 
Which OS supports the app?
Both iOS and Android platforms are compatible.
Yes, the app is free to use.
Is the payment secured for in-app purchases?
There are no in-app purchases.
Which permissions are required to use the app?
The app requires the following permissions: 
Identity – find accounts on the device

Phone – read phone status and identity.

Contacts – find accounts on the device, read your contacts

Location – approximate location (network-based), precise location (GPS and network-based)

Photos / Media / Files / Storage- read the contents of your USB storage, modify or delete the contents of your USB storage

Camera – take pictures and videos

Other permissions – 

receive data from the Internet

View network connections

full network access

control Near-Field Communication

run at startup

control vibration

prevent the device from sleeping

Toggle sync on and off
Why should you use the Fetch app?
Fetch app is the new way of saving money. We all spend and we all get rewards, but with it , we can get some extra rewards. It is very easy to use and almost everyone can take benefit from it. Its decent interface provides all the available redeem options so that you can easily find the right deal for you. It is the best way to earn rewards and save money.
User Reviews: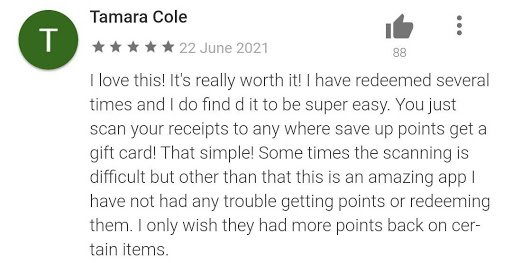 Download the app here:
Like our Fetch App Review? Check out more Mobile App Reviews or Submit your own Mobile App Reviews.