The Gaming Spotlight 2022 study was issued today by data.ai (previously App Annie), the first unified data ai company, collaborating with International Data Corporation (IDC). The analysis, which is powered by Game IQ, shows that mobile gaming accounts for 61 percent of the global gaming business, which is expected to reach $222 billion in 2022.
According to the analysis, mobile gaming is expected to reach $136 billion in 2022, rising at 1.7 times the rate of the global gaming business. In Q1 2021, people downloaded 45 percent more mobile games per week than they did before the pandemic, totaling over 1.1 billion games per week. Consumers spent more than $1.6 billion each week on mobile games on iOS and Google Play in the first quarter of 2022, up 30% from pre-pandemic levels.
Impact of COVID-19
Despite the pandemic, the video game business is booming over the world. Lockdowns caused tremendous economic upheaval around the world. People, on the other hand, exercised social distancing and immersed themselves in the digital world to divert their attention away from the virus's heinous effects. According to reports, the Indians spent about 7-8 hours per week playing online games, and their time spent climbed by 53% during the shutdown. As a result, the gaming industry exploded, and revenue skyrocketed.
The following are some of the findings of the report:
The largest increase in market share for global consumer spending occurred in the Asia Pacific: In Q1 2022, China led the way, with North America and Western Europe accounting for half of all mobile gaming spending.

Gaming is becoming more accessible thanks to mobile devices: According to the survey, mobile gaming genre tastes are more diverse, with eight separate subgenres represented among the top ten games.

Core games still dominate consumer spending on app stores. Core Games featuring real-time online features like PvP (player-versus-player) or cross-platform play, such as PUBG Mobile, are among the most popular genres in gaming.

Appetite for Hypercasual & Simulation Games that are Simple to Play In 2021, there was a surge: 4x Battle Strategy games were the most monetizable genre in March, while Open World RPGs had the highest increase in consumer spending.

Increasing diversity: In the United States, nearly half of the top mobile games by consumer expenditure are female, although Gen X and Baby Boomers have seen continuous growth in mobile game spending.

Increased interest and monetization thanks to game streaming: Twitch, Omlet Arcade, and BOOYAH Live, for example, have seen accelerated development in engagement by focusing on community-building elements that foster real-time connection and exchanges between game streamers and their audiences.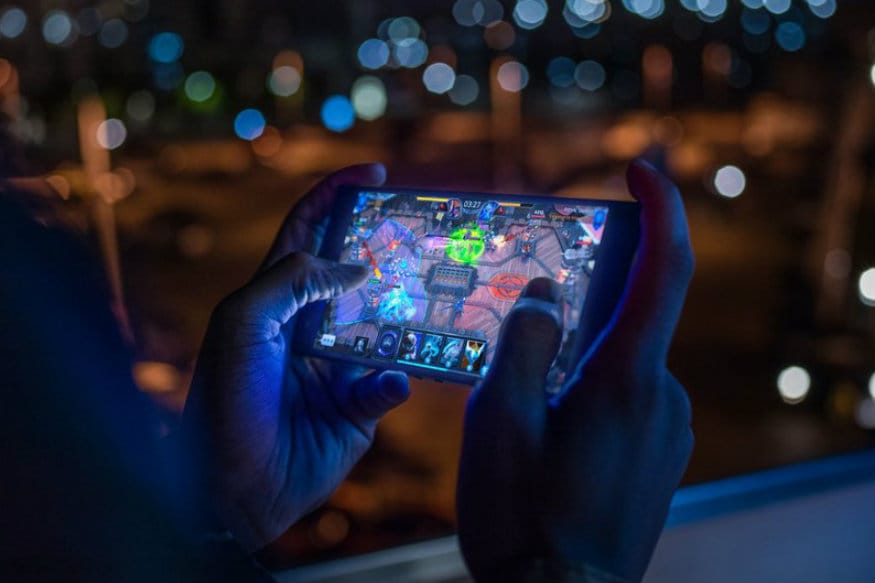 "Mobile is democratizing the industry and is currently the key engine of digital gaming consumption growth. We're seeing more diversity in gaming genres, which allows publishers to reach out to new players of all ages and genders "said Lexi Sydow, data.ai's Head of Market Insights.
"Our late-last-year US gamer survey results suggested that studios and publishers should prioritize rewarded videos and playable, and that contextual data about gamers will become more important over time as Apple, Google, other vendors, and regulatory bodies in several key countries prioritize customer data privacy and security," said Lewis Ward, Director of Gaming and VR/AR, IDC.
About data.ai
data.ai is a machine learning platform that has clearly established the mobile standard and is currently transitioning to the unified data standard. Our objective as the trusted source for the digital economy is to be the first Unified Data AI company that blends consumer and market data to give artificial intelligence-powered insights. We are dedicated to assisting enterprise clients in creating successful digital experiences for their customers.
About IDC
IDC is the world's leading source of market analysis, consulting services, and events for the information technology, telecommunications, and consumer technology industries. IDC's global, regional, and local knowledge on technology, IT benchmarking and sourcing, and industry opportunities and trends is available in more than 110 countries. IDC's research and analysis assist IT professionals, business leaders, and investors in making fact-based technology decisions and achieving their major business objectives. IDC is a wholly-owned subsidiary of International Data Group (IDG), the world's largest tech media, data, and marketing services corporation, which was founded in 1964.