Main Highlight:
The brand also sent out an update, changing the app icon to "Google Meet."

Video call limit increased from 32 to 100 participants

Google tools integration with Gmail, Google Calendar, Assistant, Messages, and more.

Custom virtual backgrounds for video communication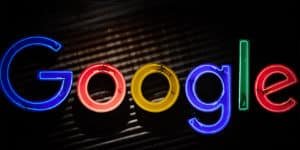 There's a significant change in the works right now, as Google merges Duo and Meet in its latest attempt to "simplify" its communication tools. The firm announced its plan in early June, and around a month later, Meet, we saw an early indicator of this shift, as an upgrade to Duo began offering some new capabilities and explicitly recognised the forthcoming Meet re-branding.
At the time, just a few individuals noticed anything, but now that August has arrived, it appears that Duo users everywhere are being notified of the change.
Google isn't really removing either app; Duo is being renamed as Meet, with functionality from both applications, while Meet will remain Meet.
Google has started the next stage of combining its Duo and Meet video chat programmes into a single service. There will be just two apps: "Meet Original" (the standard Meet app that will be phased out) and the new Meet, which will integrate Meet and Duo.
You will be able to conduct group and one-on-one calls, as well as hold meetings, using the unified app. Meet incorporates Duo features like as end-to-end encryption, 3D effects, and contacting individuals for a video via phone number.
Duo is similar to FaceTime for Android. Google tried hard but was never able to outperform FaceTime in video calling. But Google got it right this time.
Yes, it is a video calling programme, but it is distinct in that it is linked to your phone number rather than your Google account. As a result, it has a wider reach. Second, it will perform flawlessly even with a low data connection thanks to some type of technical magic within.  This will be extremely beneficial in locations with poor internet access.
According to the magazine, as the merger progresses, you'll need a Google account to utilise the exclusive Meet features. Previously, the sole need for Duo as a call app was a phone number.
Google launched a Duo upgrade that included Meet functionality. Google is also pushing out an update for iOS and Android that will change the Duo logo to the Meet symbol.
Anyone who downloads the Google Meet app by September will receive the new Meet / Duo combination. Google states that over the following several months, duo.google.com will redirect to meet.google.com/calling.
Google's GM and VP, Javier Soltero, stated that this change has been in the works for quite some time. Back in 2020, the firm brought together the Duo and Meet teams with the intention of merging these two products into one.
"We think it's incredibly important and strategically critical for Google to be able to serve the full breadth of the video market, from consumer use all the way to organizational and commercial use with a common service platform and a product whose user experience is guided by the same sense of simplicity and intuitiveness," he explained.
Dave Citron, the head of product management for both businesses, also remarked that once the pandemic hit, both Duo and Meet saw their utilisation skyrocket and discovered a new type of product-market fit. As a result, the teams began to explore for ways to iterate more quickly.
"The great thing about bringing the teams together is that we've brought some of the best of both products to each other, strengthened the foundation, and… it's now fairly straightforward because of the work we've done over the last few years to take that final step and actually bring them fully together," Citron explained.
Google actually added a number of Duo capabilities to Meet over the previous several years, and now the Duo app will soon gain all of Meet's features, including planned meetings. This will happen over the next several weeks, however Soltero and Citron stressed that Google will adopt a cautious approach, monitoring its analytics for any difficulties and slowing down the process to resolve faults as needed.
It's almost remarkable that Google waited this long, especially given that both Duo and Meet employ the same open WebRTC technology at their heart.
If anything, the introduction of Duo alongside Meet caused some customer confusion, especially when Google offered available Meet to everyone during the epidemic. Making people select between two separate tools for similar use scenarios is difficult to explain, as Soltero confessed.
Some of this may appear to be Google looking for reasons for this move after the fact, but the most important thing is that this chapter of Google's video chat confusion is finally coming to an end, and a combined Meet/Duo app simply makes sense and may entice me to use the platform more frequently for ad hoc meetings.