Main Highlights:
Zuckerberg is attempting to elevate WhatsApp above Apple's iMessage in terms of compatibility and privacy.

Zuckerberg criticises Apple for failing to embrace end-to-end encryption.

According to Zuckerberg, iMessage lacks certain essential capabilities, such as disappearing conversations and end-to-end encryption that works on both iPhones and Android devices.
On Monday, Facebook CEO Mark Zuckerberg blasted Apple's iMessage, pointing out the lack of compatibility between iPhones and Android smartphones.
He shared a snapshot of a Facebook billboard commercial that makes fun of iMessage constraints, such as how Android messages display in green bubbles while iPhone texts appear in blue bubbles.
The commercial, which is being displayed at New York City's Pennsylvania Station, is quite straightforward, poking fun at the green bubble / blue bubble contradiction and advising consumers to join WhatsApp instead so they can talk secretly using end-to-end encryption.
Zuckerberg is blunter in his essay, stating that WhatsApp is "much more private and secure than iMessage, with end-to-end encryption that works across both iPhones and Android, including group conversations."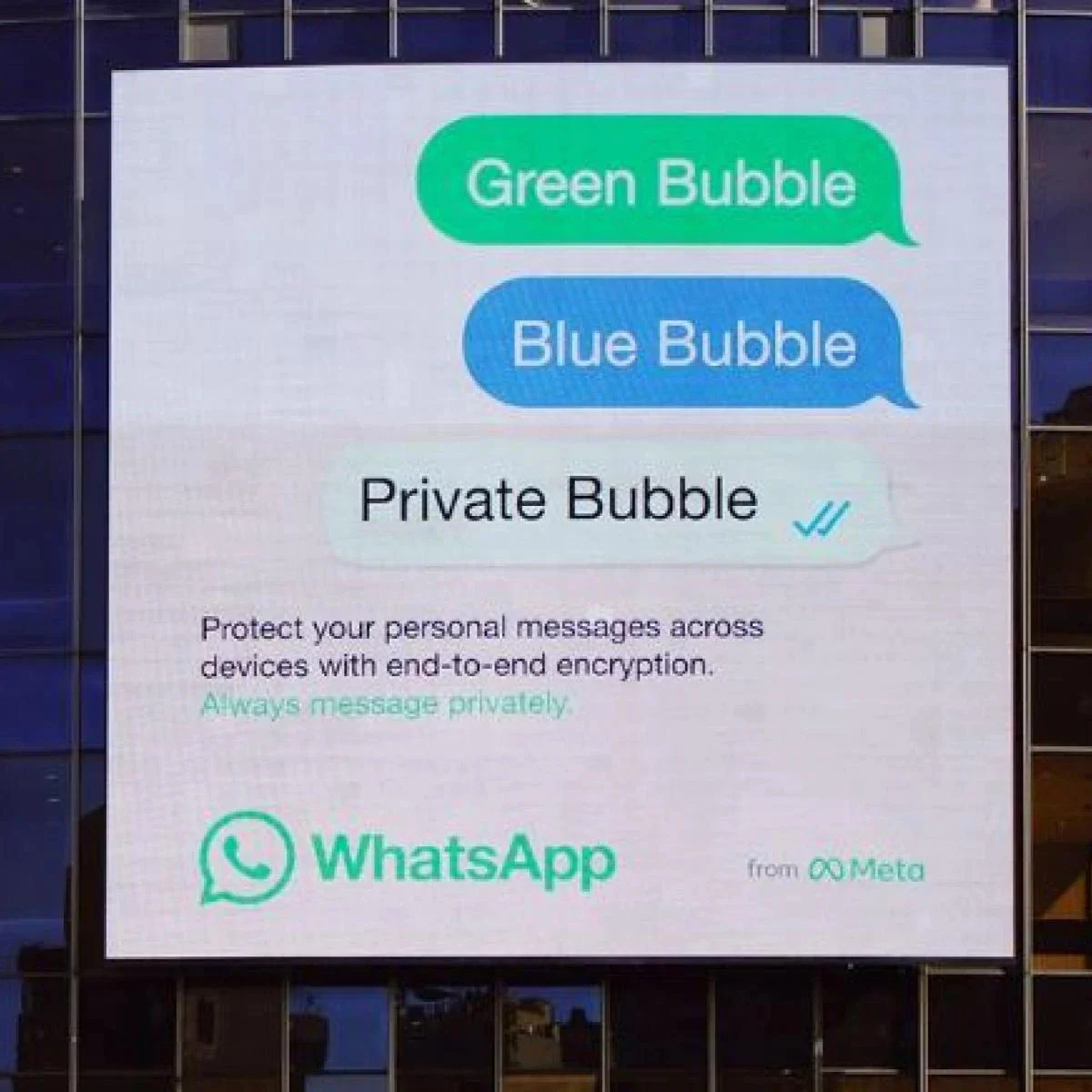 He also mentions a few capabilities that WhatsApp offers but iMess age does not, such as vanishing conversations and end-to-end encrypted backups. "With end-to-end encryption that works across both iPhones and Android, including group conversations," Zuckerberg posted on Instagram Monday.
Meta isn't the only corporation chastising Apple over iMessage. Google has been urging Apple to include RCS, the SMS replacement, in its Messages app. So yes, Apple does not appear to have any intentions to do so, with CEO Tim Cook advising consumers to just buy iPhones for the people with whom they wish to interact. However, if WhatsApp becomes a significant rival in the United States, its attitude may change.
Meta is making a huge effort with its privacy marketing campaign. According to spokeswoman Vispi Bhopti, it "will appear on broadcast TV, digital video, outdoor, and social across the United States," with billboards appearing in New York, San Francisco, and Los Angeles. While WhatsApp has 2 billion users globally (as almost all of our overseas readers point out in the comments of every piece on the importance of iMessage), it is not the de facto messaging service in America, as the company stated earlier this year. In principle, comparing WhatsApp to something people are acquainted with doesn't seem like a horrible idea.
Some users have long complained about the bad cross-device messaging experience, as well as poor-quality compressed videos, a lack of reading receipts, group text issues, and emoticons that don't send correctly.
Google took aim at Apple early this year, dedicating an unusual position under its search bar to the subject. According to Google, Apple transforms text messages received between iPhones and Android devices into SMS and MMS, which are decades-old means of exchanging text-only communications from device to device. Google prefers that Apple utilise its RCS system instead. Tim Cook, CEO of Apple, has avoided making iMessage more compatible with Android phones since the technological challenges help sell more iPhones.
Zuckerberg had another reason for criticising iMessage. Facebook, which changed its corporate name to Meta last year, has launched a huge marketing campaign for WhatsApp, emphasising the platform's security and privacy features.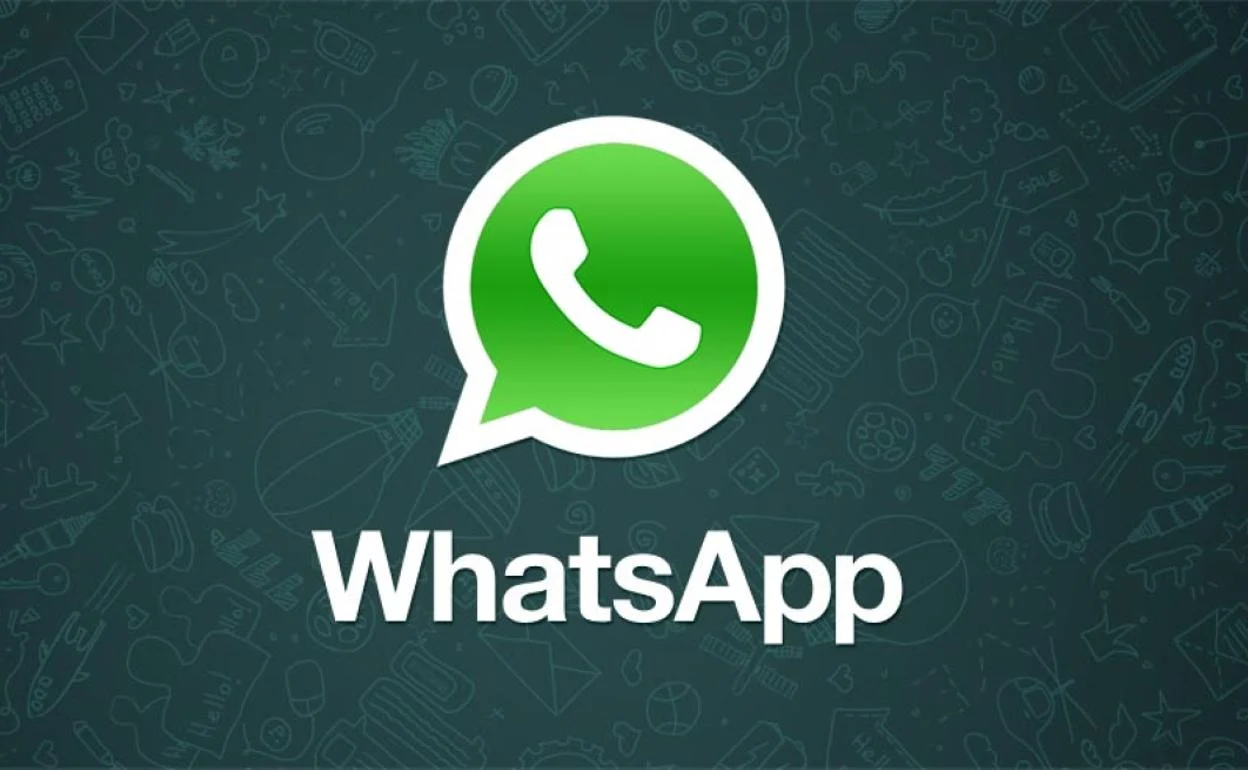 Facebook paid $22 billion for WhatsApp in 2014, and the firm has recently turned to the platform as a possible source of revenue growth as other elements of the company's growth stagnate. Its company, which is virtually completely based on digital advertising, has taken $10 billion in damage as a result of Apple's privacy reforms introduced last year. Apple advised its more than 1.6 billion device owners to opt-out of being monitored by applications in an upgrade to iOS.
Such surveillance is how firms like Facebook established dependable user targeting for advertising and grew to become one of the world's largest enterprises.
It's not the first time Zuckerberg has tried to get Apple's attention since the company implemented privacy improvements. Last week at Facebook's Connect developer conference, Zuckerberg and other executives expressed their hope and optimism that its Oculus headsets and metaverse advancements may one day replace the laptop. "Eventually, we believe your Oculus will be the only workstation you truly require," stated CTO Andrew Bosworth during the occasion.
Zuckerberg has previously mentioned Apple as a rival, prompting Cook to respond last year that he does not regard Facebook in the same light. "If I may inquire as to who our main rivals are, they would not be included." We're not in the business of social networking."
The two CEOs appear to loathe one other since at least 2014 when Cook publicly challenged Facebook's financial model. During an interview, Cook questioned corporations that make money "by gathering gobs of personal data," saying, "I think you have a right to be concerned."