Main Highlights:
MetalCore Foundation has announced the completion of a $15 million private token and nonfungible token (NFT) sale for MetalCore, a mechanized combat game.
The title is an online multiplayer combat game set on a futuristic planet populated by mech robots.
Studio 369 is developing the game with the stated goal of achieving triple-A quality.
MetalCore Foundation announced that it has successfully concluded a $15 million private token and nonfungible token (NFT) sale for MetalCore, a mechanized combat game. The title is a massively multiplayer online combat game set in a futuristic world populated by mech robots. The game is being developed by Studio 369, which concentrates on triple-A quality.
Immutable, Sanctor Capital, Animoca, Youbi Capital, Bitscale, and Umbrella joined key purchasers Bitkraft Ventures and Delphi Digital and several leading gaming guilds, including Yield Guild Games (YGG), YGG SEA, Merit Circle, Perion, Avocado, and BreederDAO.
MetalCore contains in-game assets like vehicles, pilots, and land that will be player-owned NFTs. Additionally, the game will have in-game tokens that may be used for several reasons, according to Matt Candler, president of Studio 369.
Candler stated that their team has vast expertise in developing games for both premium and free-to-play platforms. They are gamers themselves and will provide engaging gaming through this innovative economic model that combines NFTs and established game mechanisms.
MetalCore's Aim 
Studio 369's goal is to mix high-quality traditional gaming with actual asset ownership and other built-in NFT mechanisms. Unlike free-to-play games, which require players to purchase digital objects with no intrinsic worth, the firm stated that MetalCore's in-game economy would allow users to buy, sell, and trade NFTs.
According to Piers Kicks of Bitkraft, they have witnessed firsthand how correctly integrated NFT mechanisms can generate engaging new experiences through their expertise in detecting trends and possibilities in the gaming industry. Studio 369 can harness their extensive experience in game design and highly iterative development to accomplish their lofty objective of building an open-world MMO that caters to various player archetypes across game modes. They are thrilled to support MetalCore's vision for exciting user-centric gameplay, which has been unlocked by a high-caliber team keen to push the frontiers of this new gaming industry.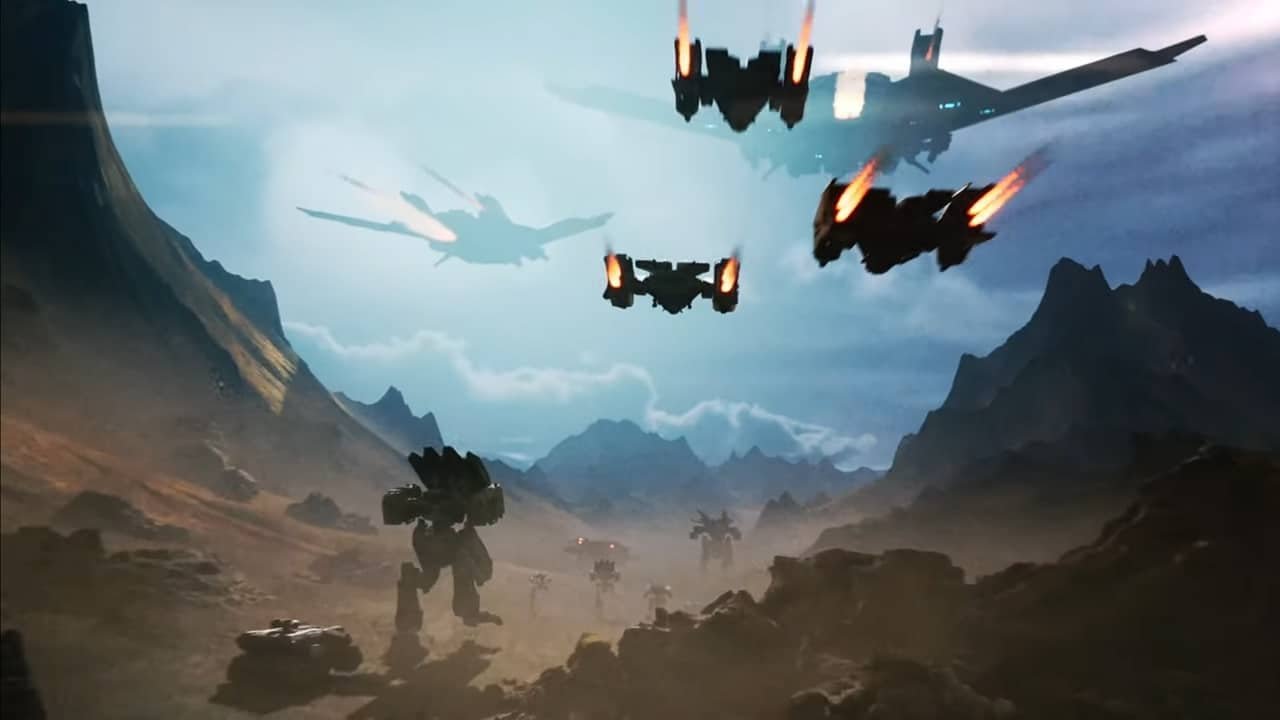 MetalCore's development team has worked on the MechWarrior 2 series, Mortal Kombat, and Gears of War projects. Stephan Martiniere, a Hugo Award-winning concept artist who worked on Magic the Gathering, Fallout, Elder Scrolls, God of War, and Sky, joins the team.
Over time, the business intends to enable the building and fusion of vehicles to produce more powerful mechs. The game, powered by Unreal Engine 4, will let players engage in massive PvP combat, cooperative PvE skirmishes, and faction-based, open-world confrontations.
Employment
The firm was started in 2021 and currently employs around 45 employees. According to Candler, the crew is familiar with the Unreal Engine and has experience developing action/RPG, survival, building, and shooter games. Candler stated that they had extensive expertise in developing online, open-world games. Their company desired to create a massive Mech game with vital community elements. Using NFT and blockchain technology, they discovered that they could provide the game they wanted with people owning their treasure.
Candler, Dan Nikolaides, and Vic Lopez are among the founders. I observed that some serious gamers have expressed opposition to NFTs in games. He stated that at the moment, NFTs are either being retrofitted into current titles by gaming companies, or NFT-based games are being developed by blockchain developers — not gaming studios — who prioritize NFTs above the gaming experience.
As a result, many players oppose NFTs, claiming they bring no actual value to the game. MetalCore is committed to developing a sustainable free-to-play (F2P) game that enables users to produce NFTs for free and to proceed through the game effectively.
MetalCore's primary objective, he continued, is to create a high-quality game that is both enjoyable and fascinating to play. The NFTs are included in the game from the start and are a critical gameplay component. Players will acquire all in-game assets, including vehicles, land, and pilots. They feel that this will assist in changing the narrative for devoted gamers who may have had unpleasant experiences with NFTs in previous games.
Additionally, I highlighted that token sales had been linked to a slew of cryptocurrency pump-and-dump schemes.
Scams, Candler stated, make it more difficult for those of us who genuinely produce fantastic stuff. However, actions speak louder than words, especially when they come from a seasoned team of gaming executives with a long track record of delivering excellent products. So they welcome people to check out MetalCore for themselves and become a part of its incredible community.