Apple Unveils New MacBook Pro Lineup with M3 Chips
CUPERTINO, CALIFORNIA, In a groundbreaking announcement, Apple has unveiled a new MacBook Pro lineup that features the next generation of M3 chips, marking a significant leap forward in performance and capabilities.
Apple's latest announcement of the new MacBook Pro lineup, powered by cutting-edge M3 chips, has sent ripples through the tech world. This advancement signifies a significant shift in the landscape of laptop computing, particularly for professionals and creative enthusiasts.
The introduction of the M3, M3 Pro, and M3 Max chips is a testament to Apple's commitment to innovation, as these chips are built on the industry-leading 3-nanometer technology. The result is a faster and more power-efficient GPU, which translates to unprecedented graphics performance, including hardware-accelerated ray tracing, a first for Mac.
The M3 family caters to a broad spectrum of users, from students to coders, graphic designers, and video editors. Notably, the 14-inch MacBook Pro with M3, starting at an affordable $1,599, is expected to redefine productivity for everyday tasks and beyond.
Next-Generation M3 Chips
The new MacBook Pro lineup is powered by Apple's all-new family of M3 chips: M3, M3 Pro, and M3 Max. These chips are the first for a personal computer to be built using the industry-leading 3-nanometer technology, showcasing Apple's commitment to innovation. The M3 family introduces a faster, more efficient next-generation GPU, delivering the most significant leap in graphics architecture ever for Apple silicon.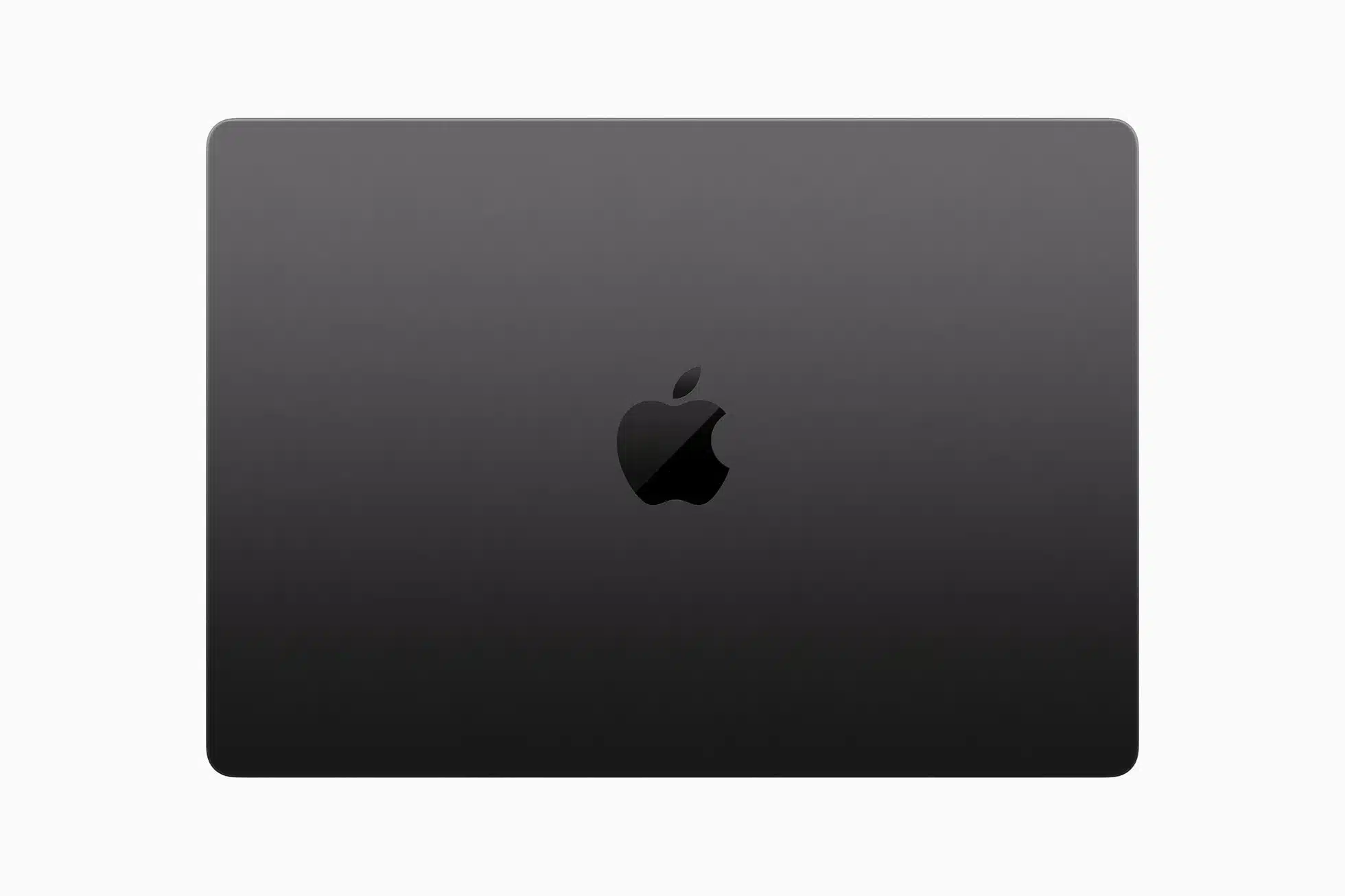 Versatility and Performance
The 14-inch MacBook Pro with M3, starting at $1,599, is an ideal choice for a wide range of users, from students to entrepreneurs. It offers impressive performance and advanced thermal capabilities. It's up to 60 percent faster than the previous 13-inch MacBook Pro with M1, making it a great value for those seeking enhanced productivity.
For users with more demanding workflows, the 14- and 16-inch MacBook Pro with M3 Pro delivers even greater performance and unified memory support. This includes support for demanding tasks like coding, graphic design, and research. Additionally, the 14- and 16-inch MacBook Pro with M3 Max pushes the limits of computing, making it the perfect choice for machine learning programmers, 3D artists, and video editors. These models support up to 128GB of unified memory, allowing for multitasking and handling complex projects with ease.
Space Black Finish
To make these MacBook Pro models even more appealing, Apple has introduced a stunning space black finish. This finish not only adds a touch of elegance but also significantly reduces fingerprints, addressing a common concern among users. Additionally, the M3 Pro and M3 Max models are available in silver.
Ultimate Portability
All MacBook Pro models come equipped with a brilliant Liquid Retina XDR display that's 20 percent brighter for SDR content. They feature a built-in 1080p camera, a six-speaker sound system, and various connectivity options. With a battery life of up to 22 hours, these laptops offer exceptional portability, providing consistent performance whether plugged in or on battery.
Availability
Customers can place orders for the new MacBook Pro starting today, with availability beginning on November 7. This highly anticipated release promises to be a game-changer, offering remarkable power efficiency and performance for users in various fields. Whether you're upgrading from an Intel-based MacBook Pro or diving into the world of Mac for the first time, this new MacBook Pro lineup brings innovation and power to the forefront.
In summary, Apple's new MacBook Pro lineup with M3 chips is a testament to the company's commitment to pushing the boundaries of what a pro laptop can achieve. It empowers users with exceptional performance, remarkable displays, and versatile options, making it a top choice for a wide range of professionals and enthusiasts.