Main Highlights:
ShipBlu, an Egypt-based business focused on last-mile delivery, has raised a $2.4 million seed round headed by Nama Ventures.
ShipBlu, founded in 2020 by Ali Nasser, Ahmed ElKawass, and Abdelrahman Hosny, provides shipping services to retailers through its warehouses and fulfillment center.
It was a member of Y Combinator's summer 2021 class.
The startup intends to use the additional capital to accelerate growth goals and expand its client base.
African e-commerce fulfillment companies, such as those funded by the Y Combinator accelerator, look to be garnering the attention of venture capitalists in the current year. Shipblu, the most recent member of the list, has informed that the firm has raised $2.4 million in launch capital. Shipblu is a recent graduate from the summer batch.
Ali Nasser, Ahmed ElKawass, and Abdelrahman Hosny founded the company in the year 2020. The company provides goods and services through a distribution and fulfillment approach, which is unique. Egypt is a hub for delivering parcels for merchants and retailers of all kinds, from mom-and-pop shops and social media to fashion retailers who send out hundreds of shipments every week and multinational names.
ShipBlu dispatching orders
ShipBlu keeps the items of retailers in warehouses that it leases out for fulfillment purposes. Once an order is received, ShipBlu immediately dispatches a team to the warehouse to pick and pack the items shipped to customers. Then, using a dashboard, it connects to the merchants' online stores and maintains track of their transactions. ShipBlu charges clients for each shipment following two typical package sizes, the package's destination, and chosen shipping speed.
Even though all three of these criteria are vital in e-commerce and fulfillment, only delivery speed is considered by the Egyptian government, according to CEO Nasser. ShippingBLu's CEO claims that the company is one of just a handful of online fulfillment providers in the country.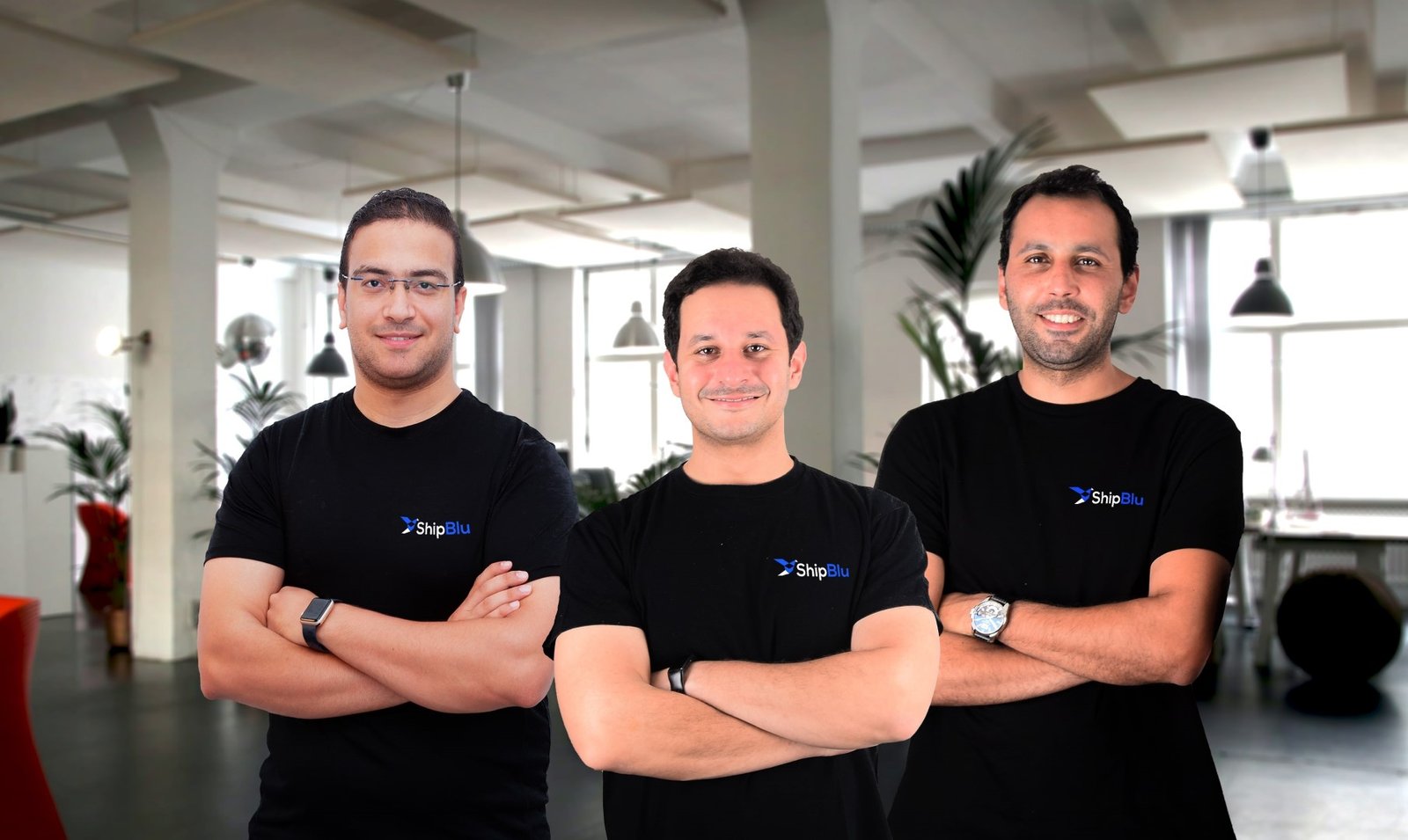 Nasser explains that merchants could choose whether or not to pay or charge their customers for overnight expenses if they need to send a product to their customers overnight. Or if they are willing to settle for a more affordable alternative. Nasser stated that they provide the choice to retailers, who may choose to offer it to customers. Thus, it might be the customer's preference or the merchant's preference.
ShipBlu's debut
ShipBlu made its official debut in August of this year. According to its YC profile, ShipBlu has signed up more than 40 merchants in its first month of operation. And since then, according to Nasser, the company has more than doubled its client base while also growing its revenue. He did not provide precise data.
According to him, within a couple of months, Nasser hopes to have ShipBlu's network and infrastructure reach 99 percent of Egypt's population. The CEO claimed that they want to deliver to you regardless of whether you live in a bit of a village, a large town, or a large city and have the infrastructure in place to do so.
The founders' desire to transform an industry that has lagged behind other GCC countries, such as Saudi Arabia and the United Arab Emirates, in terms of e-commerce adoption is the driving force behind such a bold move which appears to be a little ambitious given the timeframe is the source of their determination.
The population of Egypt is over 100 million people, as opposed to Saudi Arabia's population of approximately 30 million. However, the size of Egypt's e-commerce market is less than a third the size of Saudi Arabia's.
This gap has existed for as long as it has because Egypt does not have the infrastructure essential to support the process of e-commerce. This is a primary reason for the existence of this gap. It reaches right down to the most fundamental level, where zip codes are sometimes erroneous or non-existent, creating various problems for last-mile delivery firms and other businesses.
On his return from a trip to the United States, Nasser identified zip codes as one of the issues facing Egypt's fragmented e-commerce and fulfillment industry months before the disease began to spread across the country. As online payments became more popular worldwide and in Egypt, and after realizing that the market for last-mile delivery in the Middle East and North Africa (MENA) is worth more than $3.1 billion annually, Nasser and his co-founders ElKawass and Abdelrahman Hosny launched ShipBlu.
Compared to these more developed regions, Egypt, on the other hand, is an entirely different market. For example, 40% of deliveries fail in the country, but the global average is around 8%. Due to the high probability of delivery failure, more than 150 suppliers in Egypt generally consider the operating costs. ShipBlu claims to be distinct from the competition by using AI and machine learning algorithms to "lower costs, meet delivery limitations, and optimize its operating assumptions."
Unlike most typical e-commerce fulfillment providers, ShipBlu's CEO says its ultimate objective is to let customers set a three-hour delivery window for their products and know exactly when they can expect them. In Egypt, ShipBlu faces rivals such as Flextock and Bosta. After completing its seed round, Flexport, the billion-dollar freight, and logistics firm launched by YC in 2014, now has a joint investor with Flextock in Flexport. This year, the unicorn also invested in Nigerian e-commerce fulfillment startup Sandbox.
Nama Ventures, a MENA-focused VC company, led ShipBlu's seed round, including participation from 1984 Ventures, Orange Ventures, Orange Telecom's VC arm, Starling Ventures, and other VC funds and angel investors. By increasing its service offerings and coverage across Egypt, the corporation claims that this investment would pay dividends down the road.