Main Highlights:
Protagonist, a new crypto venture capital firm, has raised $100 million in seed funding.
Protagonist was founded by founders to assist other founders in developing and driving the adoption of Web3 protocols required to power blockchains across all industries around the world.
The fund's first portfolio firms include layer 1 blockchain Aptos, Solana-based non-fungible token (NFT) system Cardinal, and mobile banking platform Cogni.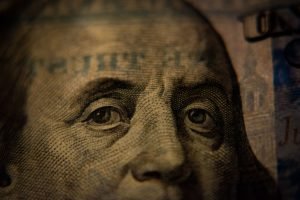 What exactly is crypto?
Cryptocurrency is a type of decentralised digital money that may be used via the internet. Bitcoin, which debuted in 2008, was the first cryptocurrency and is now by far the most popular, influential, and well-known. Since then, Bitcoin and other cryptocurrencies such as Ethereum have gained in popularity as digital alternatives to government-issued money.
Crypto allows value to be transferred online without the need for an intermediary like as a bank or payment processor, allowing value to be transferred internationally, near-instantly, and 24/7 for cheap rates.
Typically, no government or other central authority issues or controls cryptocurrencies. Peer-to-peer networks of computers running free, open-source software control them. In general, everyone who wishes to participate is welcome.
What exactly is blockchain?
A bitcoin blockchain is equivalent to a bank's ledger or balance sheet. Each currency has its own blockchain, which is a continuously re-verified record of every single transaction ever made with that money.
Unlike a bank's ledger, a crypto blockchain is dispersed over the whole network of the digital currency.
It is not controlled by any corporation, government, or third party, and anybody can join. A blockchain is a revolutionary technology that has only recently been made possible by decades of computer science and mathematics advances.
Protagonist
Protagonist LP is a crypto fund and incubation lab that supports core protocols in emerging blockchain ecosystems. It has raised $100 million in its first fund.
Bousis, Dylan Macalinao, Ian Macalinao, and Harry Hurst formed the fund. The Macalinao brothers built the Solana-focused cross-chain liquidity network Saber Labs, and Bousis and Hurst are seasoned entrepreneurs and investors.
The company was founded in early 2022 as Ship Capital, but quickly changed its name to Protagonist after a rebranding of the developer group Ship Capital. Dylan tweeted in September that Ship Capital was "a bunch of buddies inventing new [decentralised finance] protocols," not a venture capital firm that invested in initiatives. On May 23, Ship Capital applied to the Securities and Exchange Commission to alter its name to Protagonist.
Protagonist was founded by founders to assist other founders in developing and driving the adoption of Web3 protocols required to power blockchains across all industries around the world, as well as to invest in and incubate early-stage companies in markets such as gaming, infrastructure, emerging blockchains and ecosystems, security and privacy. Aptos, a new Layer 1 blockchain; Cardinal, a Solana-based NFT utility protocol; and Cogni, a digital banking platform, are among its current investments.
Protagonist is looking to make early-stage investments of $1 million to $5 million in 20 to 30 portfolio firms. According to Bousis, the business also has an early opportunities approach that targets prospective high-growth startups and will aim to invest $5 million to $15 million in two to three companies.
It is unclear who Protagonist's sponsors are and the fund didn't name its investors. Saber Labs received $7.7 million in fundraising last year from Chamath Palihapitiya's Social Capital, Multicoin Capital, and Jump Capital. According to DeFi Llama statistics, Saber is presently the 11th biggest Solana protocol, with roughly $95 million in total value locked.
It began in the crypto world with individuals and family offices, but grew increasingly open to institutions, selecting the appropriate partners and LPs rather than chasing cash… For us, it's basically how we live our lives. We want to invest in individuals and create connections that will last for 50 years."
The fund's first portfolio firms include layer 1 blockchain Aptos, Solana-based non-fungible token (NFT) system Cardinal, and mobile banking platform Cogni.
It is also in the process of designing and incubating its own protocols in-house. Its first portfolio firms include Aptos, a scalable layer-1 blockchain, Cardinal, a Solana protocol that permits conditional ownership of NFTs, and a digital banking and lifestyle services platform (Cogni).
Aptos is a new, independent project dedicated to creating the most secure and scalable Layer 1 blockchain.
Cardinal is a Solana Protocol that allows for the conditional ownership of NFTs in order to fuel the future of NFT utilities through rents, subscriptions, staking, tickets, and other means.
Cogni is a platform that offers transparent and accessible digital banking and lifestyle services.
The Bear Market
A bear market is described as a period in which supply exceeds demand, confidence is low, and prices decline.
"You see some of the strongest businesses and returns come from bear markets and out of financial crises and cetera," Bousis remarked. "This is where legends are born, and you can truly establish your name." We believe that this is where true builders and investors will thrive."
Bousis noted that because Protagonist launched its initial fund amid a bitcoin collapse, values have fallen and fewer deals are being done.
"We build some of the finest firms in the world after recessions or bear markets."
George Bousis's point of view
"I don't really consider us as a VC in general," remarked Bousis. "I believe we consider ourselves as a partner and fellow entrepreneur assisting other entrepreneurs in building their businesses."
"Because you're in the network, founders have an unfair edge over traditional investors." You are assisting others. You're mostly an entrepreneur [first], and then an investor."
"Ultimately, we want to develop a brand; it's not just about growing a VC business or anything like that; it's about investing in entrepreneurs who are doing incredible things."
"Some of the things that particularly fascinate me are bridging the gap between digital and physical assets, and truly using crypto, DeFi, and blockchain as a technology without customers noticing or realising that they're using it," Bousis said. "I believe that is where the future is heading, a world in which human behaviour and experience do not change but only improve."
Developing and investing in new crypto technology isn't about average people making or comprehending seed words or crypto wallets, according to Bousis. "If you truly want this sector to develop and reach the next billion consumers, the concept of interoperability should never have been a question or concern in the first place."
While values are falling across industries and crypto markets remain volatile, Bousis feels now is the greatest moment to buy.