Keeping your phone safe and secure is one of the most challenging aspects of owning a mobile device. Whenever you leave your phone somewhere, it is almost certain that someone will try to access it. The result? A burglary at home or office with access to personal information, pictures, and other data.
A stolen phone can lead to trouble if anyone has access to contacts and photos. And keeping your Google account secure is no easy task either as hackers will always be looking for ways in which they can access your information without permission. However, with these tips, you can keep your device safe from prying eyes:
The lock screen is the first thing that a potential intruder sees when accessing your phone, and the only thing that prevents them from getting in. If your phone is sitting on a table at home or at work, there is a high chance that someone will have access to it. To prevent this from happening, always lock your phone whenever you are done using it.
This will ensure that only you have access to it. You can lock your phone by swiping the screen upwards or by pressing the Power button and swiping the screen. To unlock your phone, you can either use an unlock pattern or swipe the screen. You can also unlock your phone by tapping the lock screen with a finger.
Screen locks are a great way to prevent others from accessing your phone. However, they are only as good as your password. Make sure that you enter a strong password that cannot be easily guessed by anyone. A good way to make sure that your password is secure is to write it down and keep it in a different location.
Another tip is to use a screen lock that requires a pin or password. This will prevent others from accessing your phone even if they are present when you are unlocking your phone.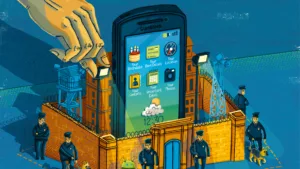 Many of the security issues that plague mobile devices have been addressed in new operating system updates. New features, such as advanced security features, have been included in these updates to help make your phone more secure. Moreover, these features ensure that your phone is more secure against malware and hacking attempts. It is always good to install the latest operating system update on your phone.
New versions of Android, iOS, and Windows Phone come with better security features. The updates also come with bug fixes that often fix common issues such as app crashing or problems accessing certain apps. If you have a newer phone, make sure you update it as soon as the new OS version is released. New OS updates come with security updates that often fix issues with the operating system.
A PIN or password is a great way to protect your phone from prying eyes. It is an easy way to create a barrier between you and the outside world. However, it is important to set a memorable PIN or password that is easy to remember but difficult for others to guess.
Using a PIN or password is the best way to protect your phone from potential burglars. When someone is trying to gain access to your phone, they will need your PIN or password to unlock it. Moreover, depending on how well you set up the PIN or password, even if someone knows your phone, they cannot access your data.
Encrypt your storage
Encrypting your phone's storage is a good way to protect your data. Whenever you turn on encryption, your phone's data is scrambled so that no one can read it. This prevents someone from accessing your data even if they somehow gain access to your phone. Encrypting your phone's storage is as simple as downloading an app and following a few easy steps.
You can choose a strong passcode or a strong password to protect your data. The app will create a unique key for your phone and store it inside the app's servers. If you lose your phone, the app can easily retrieve this key and grant access to your data.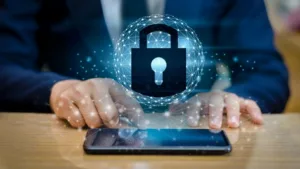 Don't rely on facial recognition
Facial recognition is a popular security feature found in many mobile devices, including smartphones. However, there have been numerous reports of hackers bypassing this feature through clever methods. This includes training a deep learning algorithm to recognize your face and tricking your phone into unlocking or granting access to your device.
Moreover, even if your phone is unlocked using your face, you will need to manually unlock it every time you want to use it. This is a good way to identify potential burglars, as they would need to unlock the phone as well to gain access to it.
Don't share personal information online
There are many online services that promise to keep your data safe. However, these companies are notorious for leaking user data, leading to identity theft and financial scams. Make sure you only use reliable, established services that promise to keep your data safe.
Another way you can protect your data is by sharing a unique link with only those you trust. This link can be used to download an app that can securely store your data. This link can be revoked at any time, making it difficult for others to have access to your data.
Stay cautious when meeting people in person and online.
It is important to remain cautious about who you meet and trust online. Even if someone says they are a friend, never provide them with your phone number or personal information. Instead, only connect with them through the app that the person has recommended or through a link you received from a third party. Furthermore, you should also be cautious when meeting people in person.
Always be mindful of your surroundings and follow a safe walking guide while meeting new people. You should also limit the amount of time you spend talking to people and stick to the conversation topic. Mobile security is a challenge, but with these tips, you can protect yourself and your devices.