Graphic design is an applied art that communicates visually via text and images. Graphic design employs typographic aesthetics and the compositional arrangement of text, decoration, and images to convey ideas, thoughts, and attitudes that go beyond what words alone can represent.
A person uses graphic design to express himself, but not with words, but with images.
These android apps are fantastic for both beginners and advanced users, the list is as follows:
1 Infinite Painter
Procreate, the popular iOS and desktop painting software, has not yet found its way to Android, but worry not: Infinite Painter is here to deliver a similar-feeling, and perhaps better, experience. There are over 80 brush presets available, or you may make your own, as well as Photoshop-compatible layers and mix settings. You can create 3D graphics with five perspective views, and it comes with a plethora of tools, including the Transform tool, Pattern tool, Liquify tool, Gradient and Pattern Fill, and the ability to rotate and flip the infinite canvas.
2 ibis paint x
ibis Paint X is a favourite drawing programme among digital artists, and it's simple to understand why. It has a wide selection of tools, including over 2,100 materials, 700 typefaces, and 142 brushes. It's perfect for novices who want to rapidly sketch something on an Android device, but it also has enough depth and skills to please specialists. The free version has a lot of advertising, however there is a premium version that isn't too expensive (either through a one-off payment of monthly subscription). The Prime Membership provides a few more tools, so it's worth investigating.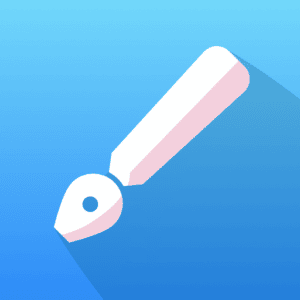 3 Infinite Design
Infinite Design is a vector graphics software for Android created by developer Sean Brakefield that allows the artist to make designs using your tablet or smartphone.
The free version includes an infinite canvas, infinite layers, and an infinite undo and redo system (hence the name), layer options such as split, merge, flip, and duplicate, five symmetry tools, the ability to import images and add special effects, and a path editing and pen tool for precise control.
They will be able to save your work as a JPEG without purchasing the full version, but the complete version will allow you to save photos as PNG, PSD, or SVG and is ad-free.
4  Sketchbook
Sketchbook is a free painting and drawing tool created by Autodesk that may aid with simple chores like sketching out ideas to more sophisticated ones that include layers and detailed brushes.
The features aren't as complete as those found in the Sketchbook Pro software, which is available as an in-app purchase after downloading the free Sketchbook app here, but they'll enough for most designers looking for a tool for inspiration while on the go.
5 Adobe Capture CC
Adobe Capture converts pictures to vector drawings that may then be utilised in other Creative Cloud products including Photoshop, Dreamweaver, Animate, Illustrator InDesign, and Premiere Pro.
This free programme combines Brush CC, Color CC, Hue CC, and Shape CC, allowing users to experiment with geometric patterns, colours, shapes, and custom brushes.
The newest version detects typefaces in the wild – Take a photo of a type you like and a list of Adobe Fonts choices will emerge.
6 Adobe Comp
Adobe Comp is compatible with all Adobe applications and may be used on Android smartphones; however, this app allows graphic designers to experiment with text, shapes, and fonts.
Typekit offers a selection of free typefaces, and the current version now supports third-party fonts loaded on the device. The most recent version allows you to examine mockups instantaneously, change multiple selections, and utilise keyboard shortcuts.
The nicest aspect of Adobe software is that your files automatically sync to any device whenever you need them, allowing you to smoothly pick up your work from your mobile and edit it on your desktop.
7 Tayasui Sketches Lite
Tayasui is a complex yet user-friendly sketching and painting programme with a plethora of tools and features that will pique the interest of any digital artist.
Tayasui takes pride in providing 'super realistic' creative media tools such as felt pen, oil pastel, watercolour (dry and wet brushes), acrylic brushes, and more.
8 Adobe Photoshop Sketch & Photoshop Mix
Photoshop Sketch includes drawing tools such as a graphite pencil, ink pen, blending markers, and an eraser, as well as acrylic and pastel brushes. It's essentially Photoshop's design capabilities condensed into a smartphone app, so users should find it familiar and quite useful.
There's also the Photoshop Mix app, which is geared for photographers rather than designers but may be useful. It has Photoshop's additional tools, such as Content-Aware Fill and Camera Shake Reduction, as well as other picture improvement capabilities.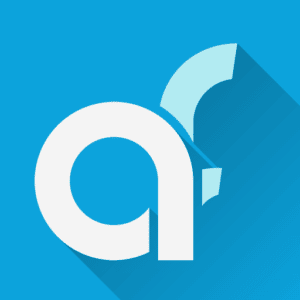 9 ArtFlow
ArtFlow is a highly rated software that allows users to experience the free edition before deciding whether to pay for the pro version as an in-app purchase.
They'll receive 20 tools, two layers, and 6-step undo with the free version, while the Pro edition includes more than 70 brushes and tools, unlimited undo and redo, up to 16 layers, the option to export to PSD, and more.
10 Adobe Illustrator Draw
With Illustrator Draw, anybody can produce vector graphics, and there are several tools at their disposal to make the process easier and more efficient.
To apply precise details and personalise the toolbar and brushes, the canvas may be magnified up to 64x. This will allow you to draw accurate lines and curves using the Touch Slide digital ruler, as well as incorporate photos from a variety of sources, including the Creative Cloud market, for tracing and collage.
The simplest level of Creative Cloud membership includes 2GB of free storage for file synchronisation and sharing.
Support for pressure sensitive styli, such as Adobe's proprietary Ink & Slide, adds to the attractiveness.