With the extension and evolution of mobile app development at a breakneck pace, it has become extremely compulsory for companies to instill great features in the app. And this increasing competition gives rise to the evolution of the latest trends that are dominating the mobile app development industry. 
In today's digital environment mobile are no longer restricted to playing games or only entertainment, but they have covered a diversified area to meet the requirement of the different target audiences. All the leading industries and startups have realized the potential of mobile app development trends that can help them target and attract a potential audience. 
In the blog below let us discuss the top 10 mobile app development trends that will continue to dominate in 2022. 
Rundown through the list below: 
Augmented & Virtual Reality Trends

: Pokemon Go was the game that made us realize the importance of AR hence proving an immersive AR and VR experience. Plus, after FaceApp's unprecedented success, many people were left asking, "What's next? For the past few years, AI and machine learning have been among the most popular mobile app development developments. However, these technological breakthroughs have raised the standard for mobile app creation in 2022, and it will be intriguing to watch what the upcoming year delivers. 

Internet of Things (IoT)

: The Internet of Things is a brilliant concept for linking multiple devices via the internet in order to share data in real-time and achieve desired effects. Google recently teamed up with NEST to investigate other intriguing outcomes. This is another trend that is dominating the app industry this year because this technological evolution is making our lives easier.  

5G

: 5G technology has been around for quite some time. It has, nevertheless, become a catchphrase this year. Technology companies have begun to fully integrate 5G, and we are seeing 5G-enabled gadgets on the market. By next year, it is estimated that 660 million smartphones, or 47.5 percent of all handsets, will have a 5G connection. Overall, this app development trend can make the technology fast with smart resolution. 

Apps for Tablets and Phone

: Despite the fact that foldable devices account for a small portion of the entire smartphone industry, this will alter in the next years. In 2022, 50 million units will be shipped, according to Statista. As a result, it's time to think about foldable devices as part of your mobile app development strategy. For this, ensure that your apps work well on foldable smartphones, which will be a mobile app development trend in 2022. 

Integration of Wearable Apps

: This year we have witnessed a lot of change in the wearable app industry where Apple brought in new features. The integration of wearable apps is right now capturing a large market segment and it provides an excellent digital experience to users. By embracing these app development trends you can easily reach and attract your target market segment.  

Food & Grocery App Trends: This app category is also in the list of the fastest-growing mobile app development trends and especially during the pandemic this app development trend saw a rise of 40.9% in usage. A similar case was with food delivery app and they witnessed a rise of 32.9%.  
Mobile and Gaming App Trends

: Today, entertainment and gaming apps have become a part of our lives, and we cannot even imagine spending lives without them.  
Why are entertainment and gaming apps so popular? 
They have made entertainment more accessible. People no longer have to spend a lot of money on pricey products or even laptops. Instead, they may watch them on their phones. 

Users are no longer bound to a single location to watch a movie or play a game. Instead, they can amuse themselves while on the move. 

Games and entertainment apps have become more immersive because of technological breakthroughs such as augmented reality, virtual reality, and artificial intelligence. 

Mobile entertainment and gaming apps are a terrific way to unwind. People used games and entertainment apps to divert themselves, especially during the pandemic.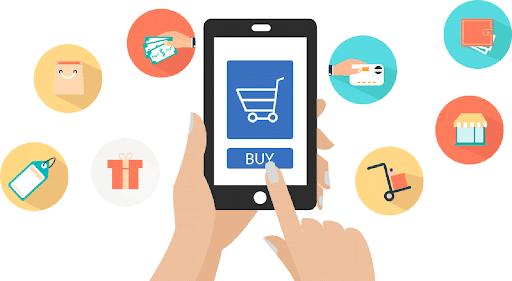 Super Apps

: Initially, the mobile app development businesses have taken the approach of one app, one goal. However, things are changing now. Companies are moving away from single-purpose apps and toward multi-purpose solutions. Such apps are called super apps. One such example of a super app is the CashKaro app. Moreover, these apps are extremely popular in Asia and the trend has been revolutionized in various countries. The super apps strive to change the way people interact with the phones to solve multiple problems.  

Video Conferencing

: This app development trend created with the help of augmented reality has progressed at a breakneck pace. The pandemic has given the opportunity for video conferencing app development trends. Even in the case of telemedicine, this app development trend has added value to the patients and doctors.  

M-commerce Trend

: Total mobile commerce sales are likely to exceed US$3.5 trillion in the coming months and there has never been a better opportunity to make a financial investment in mCommerce than now. With the significant improvement in the latest trends, mCommerce has been a valuable addition to the mobile app development trends.  
Conclusion: 
The digitalized era has emphasized more on business growth and those mobile app development trends will continue to dominate in 2022. All these top mobile app development trends are capable in a different way to help you emphasize business with enhanced usability and unmatched potential.  Moreover, the professional developers at Green Apex go above and beyond to deliver the best mobile app development services.