Cryptocurrency trading has swept the market, owing largely to the ups and downs in the value of Bitcoin, Dogecoin, and other cryptocurrencies. Although it may appear frightening at first, there are almost certainly a few scam sites. You may begin your trading career in a variety of ways, and if you're feeling uncertain, we've got your back.
This is not something to take lightly, since even the most seasoned internet brokers can occasionally make a mistake. As a result, we've compiled a list of the top crypto apps that will allow you to purchase and trade cryptocurrency without fear of losing your hard-earned money.
Numerous platforms stand out from the pack, and we have extensive assessments of each. You should bear in mind that trading carries a risk of losing money; however, going with our recommendations reduces that danger significantly, as we have listed only those businesses that have previously earned the confidence of a large number of pleased customers.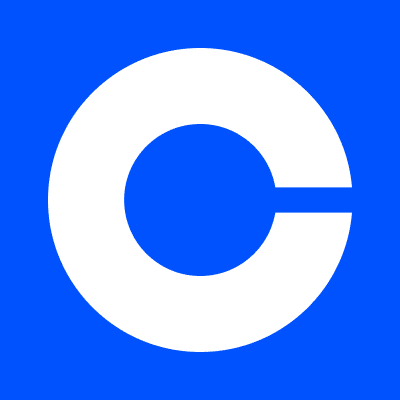 COINBASE
Coinbase is a cryptocurrency exchange that enables you to buy, sell, and earn popular digital currencies, as well as manage and monitor them all in one location. Coinbase offers a selection of over 500 cryptocurrencies and other digital assets, including notable coins and tokens such as Bitcoin, Ethereum, Binance Coin, Dogecoin, and Cardano. You may set up recurrent trades and gradually invest in cryptocurrencies by arranging daily weekly, or monthly purchases.
Additionally, you may track your transactions and market movements using the online interface or the iOS or Android mobile applications. The Coinbase Wallet enables you to store all of your cryptocurrency and non-fungible tokens in a single location, trade 500+ assets on DEXs, and earn interest.
Multiple fees apply while trading cryptocurrency on Coinbase. Fees are computed at the moment of order placement and are influenced by a number of factors, including the payment method used, the amount of the transaction, and market circumstances such as volatility and liquidity.
UPHOLD
Uphold is a user-friendly cryptocurrency exchange that enables you to buy and sell over 40 digital currencies, including majors, altcoins, and emerging tokens, as well as three national currencies, including the pound sterling, euro, and dollar. Uphold's AutoPilot feature enables you to arrange recurrent purchase or sell orders and mitigate the impact of price fluctuation. Additionally, Uphold enables users to instantaneously and fee-free withdraw cash to bank accounts in 36 countries or to private wallets on five cryptocurrency networks. Uphold has approximately 2 million customers globally at the moment.
Multiple fees apply while trading cryptocurrency on Uphold. Fees are computed at the moment you submit your order, which means that the price you see before trading is the price you pay during the trade. Fees to be aware of include trading costs, foreign exchange fees, and market spreads.
GEMINI
Gemini, created by Tyler and Cameron Winklevoss, is a simple-to-use cryptocurrency exchange that is appropriate for both novice and expert cryptocurrency traders. Gemini simplifies the process of researching the cryptocurrency market, purchasing Bitcoin, Ethereum, and more than 50 other digital currencies, and constructing a portfolio of cryptocurrencies and tokens. You can trade assets, manage your portfolio, and set up regular transactions and dynamic price alerts with Gemini. Additionally, you may track your transactions and market movements using the online interface or the iOS or Android mobile applications.
Customers in the United Kingdom may use the Gemini Exchange, which provides a variety of beginner-friendly and expert cryptocurrency trading tools. Users can select a default currency from the following: GBP, USD, AUD, CAD, EUR, HKD, and SGD. Customers in the United Kingdom can also use the Gemini wallet, which allows them to keep all their assets in an insured hot wallet or institutional-grade cold storage system.
When trading cryptocurrency on Gemini, there are a variety of expenses to consider, including transaction fees, Maker-Taker fees, and withdrawal fees, depending on whether you access the Gemini Exchange via the mobile app, web app, or ActiveTrader interface. Gemini charges between £0.75 and 1.49 percent for transactions made using the mobile or online app, as well as Maker-Taker fees for orders submitted through ActiveTrader.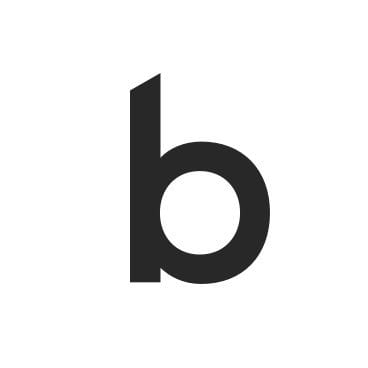 BITPANDA
Bitpanda is an intuitive multi-asset investing platform that enables you to invest in and trade equities, cryptocurrencies, and precious metals. With Bitpanda, you may pick from more than 50 cryptocurrencies, including prominent coins and tokens such as Bitcoin, Ethereum, and Polkadot. Opening an account with Bitpanda is completely free, however, you must deposit a minimum of €25 to begin trading or investing. Once you've begun investing, you may easily exchange your cryptocurrencies for stocks, precious metals, and other Bitpanda assets.
Additionally, you may set up automatic and recurrent daily, weekly, or monthly payments to gradually invest in your preferred digital assets. Bitpanda accepts deposits and withdrawals in a number of different currencies, including GBP, CHF, EUR, TRY, and USD. Additionally, you receive a complimentary crypto card that you may use to spend your cryptocurrency just like cash. Upgrade to Bitpanda Pro to have access to additional features such as professional trading solutions, price matching capabilities, and fully automated clearing, settlement, and netting procedures.
Multiple fees apply while trading cryptocurrency on Bitpanda. All expenses associated with the purchase and sale of cryptocurrencies and digital assets are already factored into the quoted rates. This ensures that you always receive the precise quantity of coins or cash indicated on the order confirmation page. Bitpanda already has over 3 million members in a variety of nations.
COINSMART
Coinsmart is a user-friendly cryptocurrency exchange with a goal to make bitcoin more accessible to the general public. It is intended to be a straightforward cryptocurrency trading platform that everyone can use and comprehend. Coinsmart enables you to swiftly and simply purchase and sell Bitcoin, Ethereum, Litecoin, and other digital currencies on your desktop or mobile device. Multiple fees apply while trading cryptocurrency on Coinsmart. Several of the expenses include withdrawal fees (which vary according to the mode of withdrawal) and trading fees.
REVOLUT
Revolut is a personal finance and money management software that enables you to invest in Bitcoin, Ethereum, and other cryptocurrencies in over 30 currencies starting at just US$1. With Revolut, you can keep informed about market movements, receive notifications when your desired cryptocurrency price is reached, and read the latest market news right in the app. Additionally, Revolut enables you to save the spare change and invest the difference in any cryptocurrency of your choice (subject to availability on the platform). For cryptocurrency conversions, Revolut charges a single, flat cost. For Standard and Plus users, this price is 2.5 percent (and 1.5 percent for Premium and Metal users). Revolut does not charge you for this service in any other way. To read more about Revolut's fees, click here. Additionally, Revolut offers other financial services such as savings accounts, investment accounts, currency exchange, and international money transfers.
BLOCKCHAIN.COM
Blockchain.com cryptocurrency exchange is operated by Blockhain, an early pioneer of critical Bitcoin infrastructure. Blockchain.com developed Blockchain Explorer, which enabled not only individuals to inspect transactions and research the blockchain, but also businesses to build on top of Bitcoin. Additionally, it has a fashionable cryptocurrency wallet that enables anybody, anywhere to manage their own money. The Blockchain.com Exchange enables you to purchase, sell, and exchange Bitcoin and other cryptocurrencies using a credit card, a debit card, or a bank account.
Cryptocurrencies may be traded in a variety of currencies, including GBP, USD, and EUR. The Blockchain.com Exchange supports over 81 trade pairings, including BTC, ETH, Defi, and stablecoins. Advanced traders will particularly appreciate Blockchain.com's extensive and customizable charting. With TradingView's integrated charts, you can personalize your charts with hundreds of technical studies and illustrations. You may design your own lens into the crypto markets using everything from candlesticks to Fibonacci. Additionally, you can get control of your transactions and keep informed about the market through the use of limit orders and cryptocurrency news.
eTORO
eToro is a renowned worldwide broker that provides beginner-friendly cryptocurrency trading in addition to a broader range of equities, 250+ exchange-traded funds, commodities, and indices. eToro provides a plethora of possibilities for a well-balanced portfolio.
The eToro mobile app offers the same smooth cryptocurrency trading experience as the desktop version. You may trade the complete spectrum of eToro's 45+ crypto assets and have eToro store them for you — or, if you prefer, you can move selected coins to your free eToro Money crypto wallet, which is undoubtedly the greatest crypto wallet software. You may transfer and receive cryptocurrency using your wallet, as well as purchase cryptocurrency directly from the EtoroX digital asset marketplace.
HOUBI
Houbi is a major Asian exchange with an increasing presence in the United Kingdom. What sets Houbi apart is the breadth of its cryptocurrency offering (348+), the attractiveness of its joining incentives, and the glowing ratings for its smartphone app.
On the Houbi app, you may purchase cryptocurrency using a credit card or fiat cash, as well as leverage up to 5x with margin trading. Simply by joining up with Houbi, you'll receive a $20 bonus, and a continuous series of bonuses will keep you depositing and trading. As with Crypto.com, Houbi offers a reasonable selection of cryptocurrency financing products, including staking and loans. To ensure client money is secure, Houbi stores them in multi-signature cold storage and maintains a 20,000 BTC Security Reserve Fund.