Main Highlights:
Twitter has announced that it will raise the monthly cost of its premium membership service from $2.99 to $4.99
The Twitter Blue email promises a "more frictionless reading experience"
Twitter Blue allows you to undo a tweet and view ad-free news items
The price increase applies to Australia, Canada, and New Zealand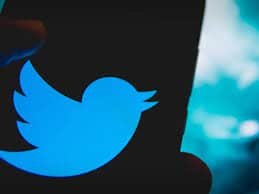 The Announcement
Twitter has announced that the price of its premium membership service, Twitter Blue, will be raised from $2.99 to $4.99 per month, a 66 percent increase. Existing customers will have to pay extra beginning in October. New users are presently required to pay the increased charge.
Aside from the United States, the price increase applies to Australia, Canada, and New Zealand, with new costs of 6.99 AUD (formerly 4.49 AUD), 6.49 CAD (previously 3.49 CAD), and 6.49 NZD (previously 4.49 NZD).
"At launch, we felt strongly about keeping the cost of the subscription as low as possible while we tested, learned and gathered feedback," a Twitter spokesperson was quoted as saying in a statement.
"We have since refined the vision for this product, conducted significant research, introduced new enhancements with more in development, and as such, we are updating pricing," the spokesperson added.
People regularly express surprise that Twitter is free, but it isn't for everyone — Twitter Blue debuted in various regions last year, adding a few more features for those willing to pay $2.99 per month.
Today, the service informed members that it is raising the price (via Matt Navara), and it will now cost $4.99 per month in the United States. That is unlikely to break the bank of information junkies who choose to pay for a service that still contains adverts in their feed, but it may be enough to make users wonder if it is worthwhile.
Twitter Blue is a monthly membership that offers the most active Twitter users special access to premium services.
An active Twitter Blue membership grants you access to premium features such as an Undo Tweet box to correct errors, a configurable navigation bar, a list of Top Articles published by individuals you follow, and the opportunity to pick among several app icons (NFT hexagon profile pics). These services are available wherever you use the Twitter account from which you purchased your membership.
For the most up-to-date list of what's available on your device, check your Twitter Blue settings, or learn more about all the capabilities accessible across all platforms at About Twitter Blue features.
Twitter's email subscribers were notified of the pricing adjustment in the previous few days.
"This move allows us to continue building some of the things you've requested, improve on the ones you currently enjoy, and maintain our objective of supporting journalism," the email stated.
Several people opposed Twitter's plan, claiming that the present collection of functions is insufficient to warrant the payment — perhaps adding edit button would alter their minds.
Notably, it makes no mention of Elon Musk, despite the fact that the firm recently blamed him for a drop in Q2 sales compared to the previous year. Musk is currently seeking to back out of his $44 billion plan to buy Twitter, but in happier times, he allegedly broached the notion of an undisclosed subscription service outside of Blue that he believed might draw more than 100 million customers eventually.
The increased pricing is now in place for new members, but Twitter claims that early adopters will be locked in at the previous price until October and will have at least 30 days to unsubscribe before the new cost takes effect.
The Twitter Blue email promises a "more frictionless reading experience" in the pipeline, among other features planned to arrive in Twitter Blue Labs, to keep paying users interested. One reason I might stay until at least October, if not longer, is not mentioned in the email: editable tweets.
Twitter appears to have accelerated feature development under Parag Agrawal's leadership, with the feature already announced and in testing.