iPhones' video editing apps continue to improve in terms of power and can currently do demanding tasks. Since then, smartphone cameras have improved and now record in 4K resolution. Due to the combination of all of these characteristics, iPhones are a highly effective video-shooting and editing device. Because of this, Apple's A13 Bionic CPU is faster than most Intel CPUs available on desktop and laptop computers. In addition to shooting videos, you can also edit and publish them directly from your iPhone. You can start making your high-quality videos now because we've put up this list of the top 10 video editing iPhone applications for 2021.
The iMovie video editing tool was created specifically for iOS devices and is highly user-friendly, making it excellent for beginners. The intuitive touch gestures and a wide selection of editing features qualify it for professional video editing. Additionally, the app enables users to produce both long and short aesthetic videos. What makes this software so unique is that it includes 13 custom-designed Apple filters that ensure your video shots appear beautiful from any perspective. It comes with eight distinct themes and templates. It enables the creation of videos with a solid or gradient background.
Quik is an excellent iPhone video editor that works particularly well with GoPro footage. Quik's rapid editing capability impresses both professionals and beginners, particularly those looking for an easy-to-use iPhone editing tool. Additionally, it never fails to impress consumers with its superior splice feature. Merging videos is made more accessible by inserting transitions in the middle. Twenty-four presets make it simple for consumers to edit 4K videos without putting in much work.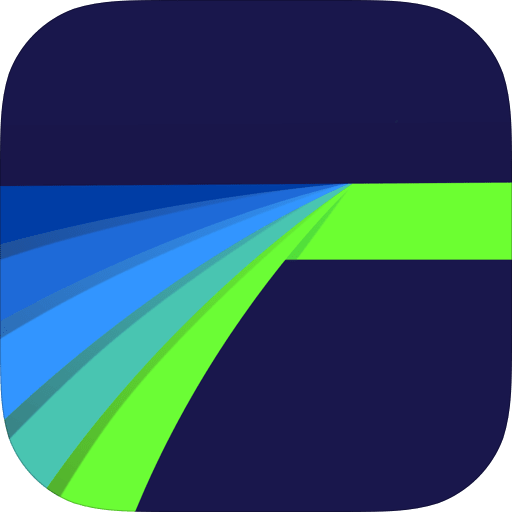 LumaFusion is a mobile video editor for the iPhone that allows you to edit videos on the fly. LumaFusion is well-known for its powerful video stabilization tool, which will enable you to remove shakiness from your film. Edit numerous portions of 4K videos using advanced editing tools. You can resize, reframe, slow down, accelerate, merge, and remove parts of the video. It quickly exports 10-bit HDR video from an iPhone. With the zoom tool, you can see even the tiniest detail in the video. It's pretty simple to refine the video and make it ideal for your purposes. The pre-built templates simplify the process of editing intros, reels, and Instagram stories.
Final Cut Pro is a powerful video editing application designed exclusively for Mac OS X users. This robust application is ideal for iPhone filmmakers looking to construct intricate projects with different effects. Their intuitive UI includes valuable features such as a Magnetic Timeline. This tool enables you to effortlessly edit and relocate segments without interfering with the remainder of the video. Clips can be color-coded for added convenience to keep them organized.
Numerous iPhone designers desire extra wide aspect ratios and employ an anamorphic lens attachment to accomplish this. Anamorphic lenses gained popularity among iPhone filmmakers due to their ability to stretch the x-axis and create a wide horizontal frame. Final Cut Pro includes software that allows you to de-squeeze your ultra-wide footage into a letterboxed frame.
Filmmaker Pro is a more advanced version of iMovie. Additionally to basic video editing features, this program includes manual settings that enable you to fine-tune the way your video is captured. The most exciting feature of Filmmaker Pro is rapidly and quickly changing the backdrop color of any green screen with a few taps. Additionally, this video editing program allows you to adjust the color gradient, white balance, and saturation.
With 30 filter and transition options, this application has more than enough functionality to keep you occupied for an extended period. Filmmaker Pro is a good solution for intermediate filmmakers who have outgrown iMovie's capabilities. While this software is free to download from the Apple Store, additional features need in-app purchases.
Splice is unique among video editing programs in that it is primarily focused on social networking content. Instead of saving files to a PC, Splice emphasizes the necessity of optimizing videos for social media sharing.
Avoiding the use of copyrighted music in your films can be difficult. Splice includes an audio library that enables you to record voiceovers, incorporate sound effects, and use music as a backdrop for graphics. Additionally, the software consists of an iTunes connectivity option. Avoiding copyright restrictions, on the other hand, can be challenging. All sound effects in the Splices audio collection are licensed and will not infringe on anyone's copyright.
Videoshop is a robust video editor for the iPhone that enables you to conduct a wide variety of operations on your video files. Clips can be recorded immediately within the app or imported from your camera roll. After that, you can add text to the pin, add narration, and combine many clips into one. Additionally, you can add tilt shifts and transitions between different clips. Videoshop is a potent tool, and it allows you to make a wide variety of alterations to your films. Additionally, Videoshop will enable you to record voiceovers, which is ideal if you're looking for a video editing program for how-to movies.
Magisto is a pretty straightforward video editor application. This program does not allow you to add text overlays, tilt shifts, or other effects to your video. However, the app's allure is in its simplicity. You may import your photographs and videos within the app and customize the film by selecting a theme. There are numerous themes available, including dance. After that, you're given the choice of adding music to the video and specifying the film's length.
Enlight by Lightricks has long been a top-notch video editor for iOS and one of my personal favorites. As a result, I'm not going to miss this one. What elevates this video editor to the top is its ability to create various types of videos. Therefore, whether you're willing to make a lighthearted film with loads of entertaining components or a cinematic clip with Hollywood-style twists, chances are it will fit within your billing.
Apple Clips, one of the simplest-to-use apps on this list, is intended for users to create some amusing clips for their friends and family. If you're looking for an iPhone video editing app that enables you to quickly and effortlessly make films with animated text, filters, and more, Apple Clips is the ideal choice. You can use music, emoticons, and stickers in your movies. It's excellent software for creating short films and sending video messages. This is not a professional application. It lacks advanced features like multi-track video editing, chroma-key, LUT filters, and others found in apps like Premiere Rush and Kinemaster Pro.