Main Highlights :
What a progressive web application is?
How does it work?
Applications that use PWA
Merits and demerits of PWA
To match the increased demands of modern customers, web app developers must always be on their toes, ready to adopt the latest web development technologies. 
People use smartphones for work, social media networking, online shopping, and accommodation booking, and the number of smartphone users is expanding day in and day out. 
People can also stay connected with their customers and access all the records by using a mobile CRM. You can access records, schedule meetings, make calls and send texts directly from your smartphone.
PWA (Progressive Web App) is a new advancement in web and mobile app development. In the past, the Web and app solutions differed greatly, but PWA today offers a perfect blend between a website and a native mobile app.
For a business to achieve excellence, customer experience matters a lot. If you want to stay on top and improve the customer experience online, your company needs to be aware of the most up-to-date innovations and technologies. 
No doubt Progressive web apps have become the trending choice for business, but if you are someone with more curiosity to know about PWA before considering implementing this technology, let me guide you with its merits and demerits, along with some real-life examples. This article will surely help you to decide whether you want to go with PWA or stick with your current technology.
So here we go!
What is a Progressive Web Application (PWA)?
PWA has been there for a while, dating back to 2018, but no one knew what it was for. Even though there have been major advancements in web technology since then.
 Progressive Web App (PWA) is a group of applications that employ the web technology stack to convert a website into an app in terms of both appearance and functionality. A PWA resolves the performance, effectiveness, and Internet connectivity limitations of website solutions and provides a smooth experience with native apps on mobile devices through the web browser.
How Does a PWA Work?
PWA requires a user to obtain the connection from any application. The user receives a whole app after downloading the web page. Unlike other apps, you don't have to wait for it to install after downloading it from the app store. It also doesn't use any of your device's RAM.
Now I am jotting down some practical examples of how some successful businesses are enjoying the PWA's perks. 
Use Cases of Progressive Web App (PWA)
They needed to provide more appealing access with less data usage, especially for those with a poor Internet connection, because 80 per cent of their users were mobile. As a default mobile web experience for all customers around the world, Twitter developed its Progressive Web app 'Twitter Lite' in 2017.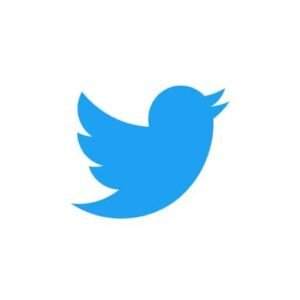 This allowed faster performance and greater user participation on the mobile web. Ad clicks and the time spent on the mobile web increased significantly.
Forbes is a leading business publication in the United States that offers articles about finance, marketing, investment, and industry matters.
For a better user web experience, the magazine developed its own progressive web application. The Forbes PWA now has a higher level of user involvement and personalization.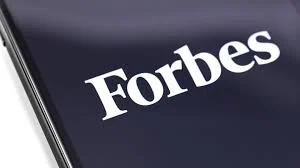 Forbes saw a 43 per cent increase in user sessions, a 20 per cent boost in ad user engagement, and a threefold increase in scroll depth.
They have migrated to Progressive Web App because the conversion rate for registrations and mobile app installations is too low (around 1%). With this shift, they saw many positive results. 
Pinterest's ad income rate increased by 44 per cent, while user engagement increased by 60 per cent.
AliExpress is a well-known e-commerce company where almost everything from clothes, accessories, electronics, and pet materials to home equipment is available to you.
Since they switched to the Progressive web app, they have witnessed: 
104% boost in new user conversion, 

Across all browsers, 2X more pages are visited per session, per user.

The amount of time spent every session has increased by 74%.
And the list is quite long, so it is impossible to mention every Progressive web app available. You might have got a good insight into the benefits that companies are enjoying.
A competent mobile app development company makes sure you get all these and many more benefits while running your business effortlessly.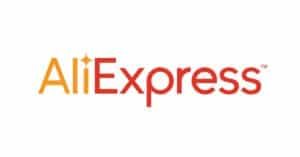 Let's discuss a few merits and demerits of the Progressive Web App (PWA), which will further guide you with the decision of its implementation.
Merits of a PWA
Below are various advantages of a PWA:
PWA can be used partially offline. This allows consumers to explore the products even without an internet connection, which increases the rate of user involvement and leads to higher revenues.
No Updates or Installations are Necessary
Due to the PWA's web connection, app updates are not needed. This guarantees that the user can always use the newest version of the app (if connected to the internet).
Platform Independent Feature
Cross-platform applications have become more significant in recent years. Progressive web apps have a big advantage in this regard: they work on both iOS and Android.
PWA can give substantially faster performance than typical web apps because they use so-called service workers, which are JavaScript files that run independently from the main browser thread and effectively regulate asset caching.
Even though it functions similarly to a native app, Google and other search engines index PWAs. 
With a few technologies like JavaScript, CSS, and HTML, they are developed within a very less span of time, hence minimizing the cost to a larger extent, which is not the case with native apps.
Unlike most native applications, PWAs have links to share. So share them and promote them as well!
Modern web apps are user-friendly since they function and look like native mobile apps. You won't realize the difference between app-like navigation and interactions.
Demerits of a PWA
Non-Availability on App Stores
Some consumers want to download an app from the Google Play Store or the Apple App Store. If you run a PWA, ensure your audience is aware of it by including information and a link in your social media profiles and websites.
Less Supportive to Old Devices
They aren't properly supported by older mobile devices with out-of-date web browsers.
Wrapping Up
It is very clear from the above lists of merits and demerits that PWA merits have great weightage over demerits. Therefore, it is now proven why PWA, with so many advantages, is popular among end-users.
In general, progressive web app examples demonstrate that digital-based services can be offered to clients in a more convenient and intelligent manner.
Still, one important question persists, I.e., is Progressive Web App (PWA) the right solution for your business.? The answer depends upon many factors, including trying out a few different apps and seeing what the differences are.
If you want to save yourself from testing different apps and evaluating the results which would take a lot of precious time of yours- then get in touch with Apptread, which is a US-based, recognized, and leading custom mobile app development company offering different mobile app development services. Get in touch to discuss the possibilities of your project over a free consultation session! 
Author Bio:
Mohit Shah is a writer with a keen interest in the field of software development solutions. His enthusiasm for new technology updates makes him an avid reader and knowledgeable investigator.