What is the Your Hour App?
Your Hour is a curated digital wellbeing manager app to help you beat smartphone addiction. This app is specifically designed for your usage. 
This app is offering by Mindify Labs which is an Indian-based app developer company. The app was released in June 2018.
Your hour is a very effective solution for all those who have an addiction to smartphones. This app helps you in giving up mobile addiction in an easy way.
Main Highlights
Get Personalized Challenge Recommendations to Break the Habit Loop
Available in 15 Global Languages including English, German, Spanish, French etc
Categorizes your level of addiction by tracking & analyzing your data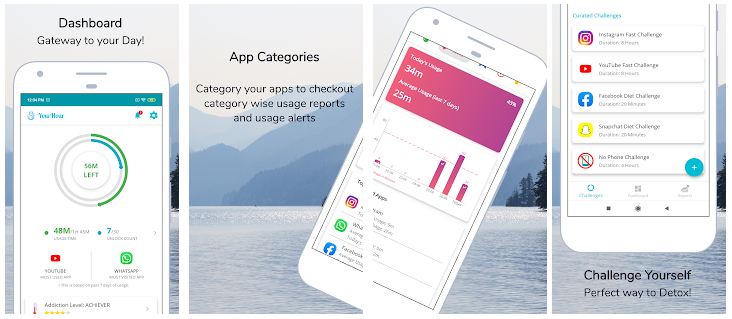 Features of Your Hour App
Insightful Daily, Weekly, and Monthly report with great analytics. Daily consolidated report gets delivered to you every day through a notification.
Users can also enable a cool widget on the home screen to get a summarized view without having to launch the app.
Tap That App section shows comprehensive insights in a progress bar about how much individual apps have been used out of the set limit.
Why Your Hour App?
At times, do you feel getting more & more addicted to smartphones and not able to stay focused? From waking up and sleeping with it next always. All these are nothing else but the effect and symptoms of mobile phone addiction. This app and its unique features are specially designed in such a way that helps you in quitting this addiction.
We have tried to engulf almost all the necessary info related to the Your Hour app in this article and we expect that all your uncertainty is gone now.
Your Hour App Reviews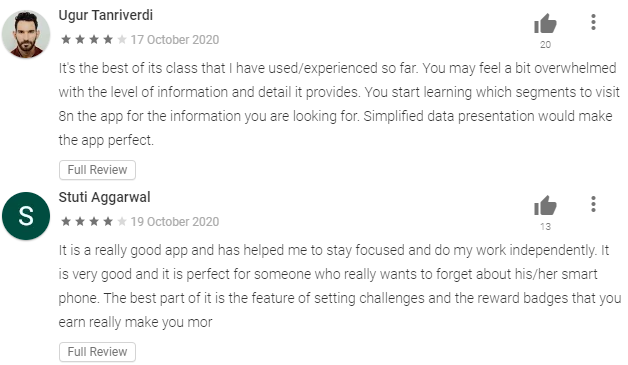 Frequently Asked Questions about Your Hour App
What does the graph on the dashboard represent?


The graph depicts your unlock counts for the Past 7 Days in the form of a Bar Chart.
Why does the unlock count appears zero when the app is installed?


The Unlock Counts are calculated from the point you install the app. Thus, they appear as zero on the first view.
What is the "Float Timer" and why does it change color?


Float Timer is one of these apps' major features to get you out of your addiction. It appears on all your apps so that, you can see for yourself, the time slipping by.

What does the timeline depict?


The Timeline is a sequential diary of "What's Been Cooking", the whole day around. It records the time you launched an app, the time you spent there, the apps you switched over, etc.

Where does the daily report generate?


The Daily Report can be viewed at any time on the Tap That App screen (second right swipe from the Dashboard). It will display the apps you've been using and the time you've spent on each of them, out of your daily limit.
Download Your Hour App

Like our Your Hour app review? Check out more Mobile App Reviews or Submit your own Mobile App Reviews.