Main Highlights:
Cheaper and more convenient than taking the bus
Riders can make a reservation within an hour of riding.
To make extra room, the middle seat is always left unoccupied.
The on-demand ridesharing industry has proven to be a significant benefit for customers who need to travel from one location to another. When a person desires to travel to a specific location, they do not have to wait for a cab. Instead, customers may order a cab using the finest ride-sharing app on their cellphones in minutes or even in advance to ensure they arrive on time. However, selecting the finest ridesharing app from among several that you can rely on for quality services might be difficult. And it is for this reason that we have come to your aid!
What is a ride-sharing app?
A ridesharing app is a transportation network app or ride-hailing service app-based platform that provides one-way transportation quickly. As a result, if two or more persons from the same region want to go to locations that are relatively close to one other or on the same route, they can hail a cab together. And may split their fee proportionately, saving both the environment and the user some money.
The ride-sharing network operates by linking drivers with local passages via a smartphone app known as a ride-sharing app. When driver signs onto the app and change their status to online, it signals that they are available to accept a ride, and passengers can book a cab as a result.
Moving on to the actual stuff, the following are some of the top ride-sharing applications to consider while traveling. All of these apps were chosen based on extensive study and their incredible features. And we are confident that they will not disappoint!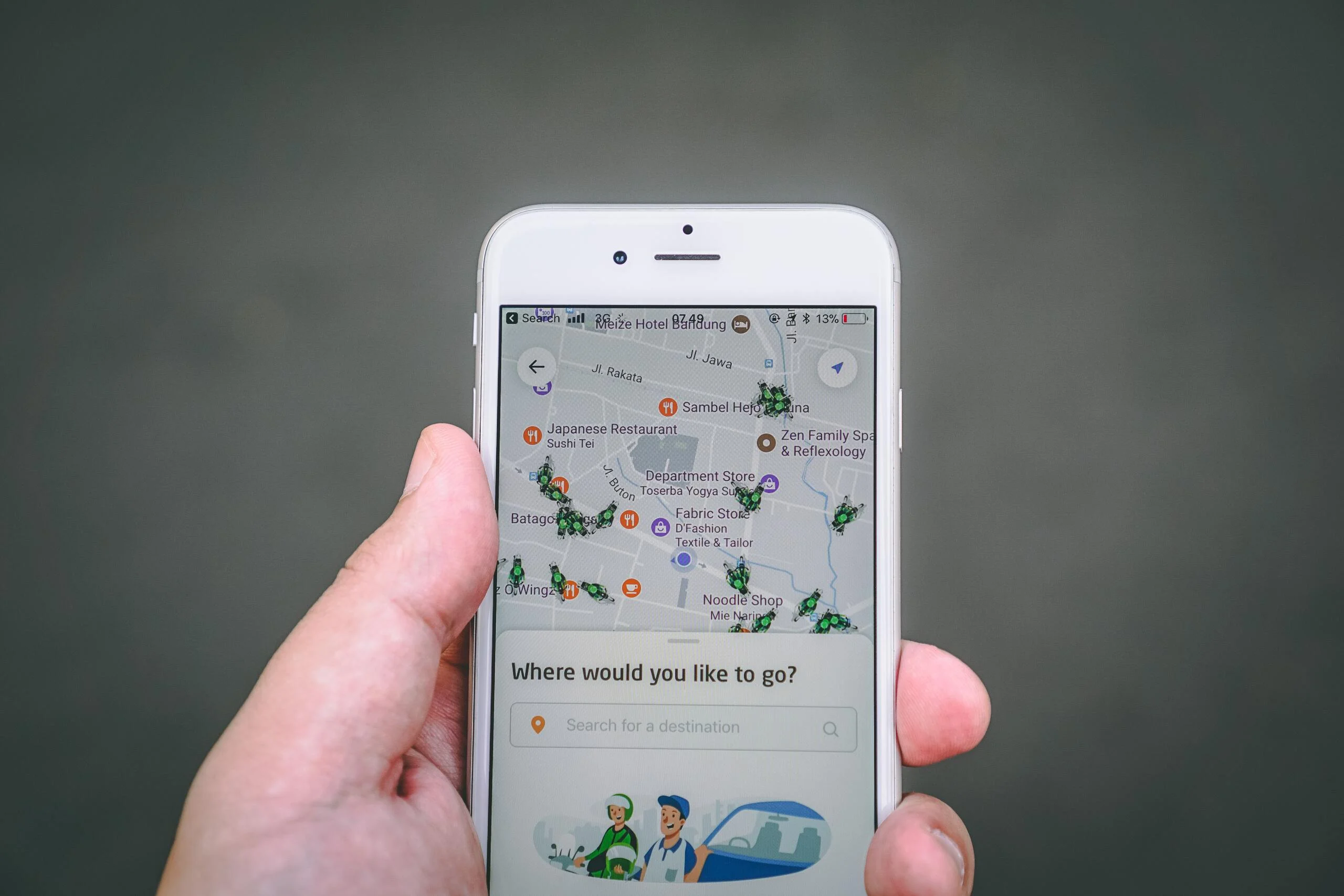 Uber
Uber is the most popular and finest carpool app that is available 24 hours a day, seven days a week. With its dependability and popularity, Uber has expanded into over 630 cities worldwide and has a pool of over 7 million drivers.
Uber is designed with the user's convenience in mind. In certain cities, the app accepts credit cards, Android Pay, PayPal, and cash payments. Furthermore, Uber pricing is fairly competitive, and there are low-fare choices available during specific times of the day.
Features of the app
Option to share ride information
Option for splitting the fare
Meetings may be synced using Calendar Shortcuts.
Various payment options and more
Download Uber
Lyft
Lyft is now the second-largest carpooling service in terms of ridership numbers. Lyft is present in nearly 300 US cities, including New York City, San Francisco, and Los Angeles. This ride-sharing service is also available in places like Ottawa and Toronto. Motivate, a bicycle-sharing startup was recently bought by the corporation.
Its vehicles range from mid-sized Lyft cars to bigger Lyft Plus sedans. Lyft offers demand-based pricing during peak hours to make life simpler for commuters. This ride-sharing service also allows users to choose an autonomous vehicle.
Features of the app
Comprehensive background and DMV checks on drivers' Liability
insurance provided by the firm
Overview of ride receipts
Benefits of shared-ride commuting and more
Download Lyft
Gett
Gett, originally GetTaxi, is a ridesharing app founded in Israel. Gett serves over 100 locations across Europe, including London, Moscow, and Tel Aviv, but only New York is served via its partner firm, Juno. Gett is frequently compared to other ride-sharing services such as Uber and Lyft due to its user base of everyday commuters.
Gett is one of the most affordable and widely used ride-sharing apps. It is mostly due to the company's pricing policy since they do not charge clients extra during peak hours.
Features of the app
Pricing that is reasonable
Tipping within the app
Drivers with the highest ratings
Booking for up to two weeks and more
Download Gett
Wingz
The peer-to-peer transportation network startup began with airport transportation and eventually expanded to ride-sharing services in other sections of cities. Wingz has already expanded to over 16 metro regions and 22 airports.
Going a step further, the ride-hailing service allows passengers to schedule the transport from the airport up to two months in advance, and Wingz does not levy any hidden costs or spike charges.
Furthermore, the passenger has the option of selecting a driver from a list. In the future, the firm intends to reduce fares, making it even cheaper than a cab.
Features of the app
Rides that are scheduled
Option to customize a list of preferred drivers
There is no erratic spike pricing.
Liability insurance, among other things
Download Wingz
Waze Carpool
Waze Carpool is an excellent tool for daily travel. Time is too valuable to spend while traveling or trapped in traffic. Via allows you to make the most of your time and travel faster by providing rapid transportation to your location. The software has a simple UI and a rapid reaction time.
Features of the app
Travel more quickly
Find the number of rides to the given place.
Find rides around you and share your rides to save money.
Download Waze Carpool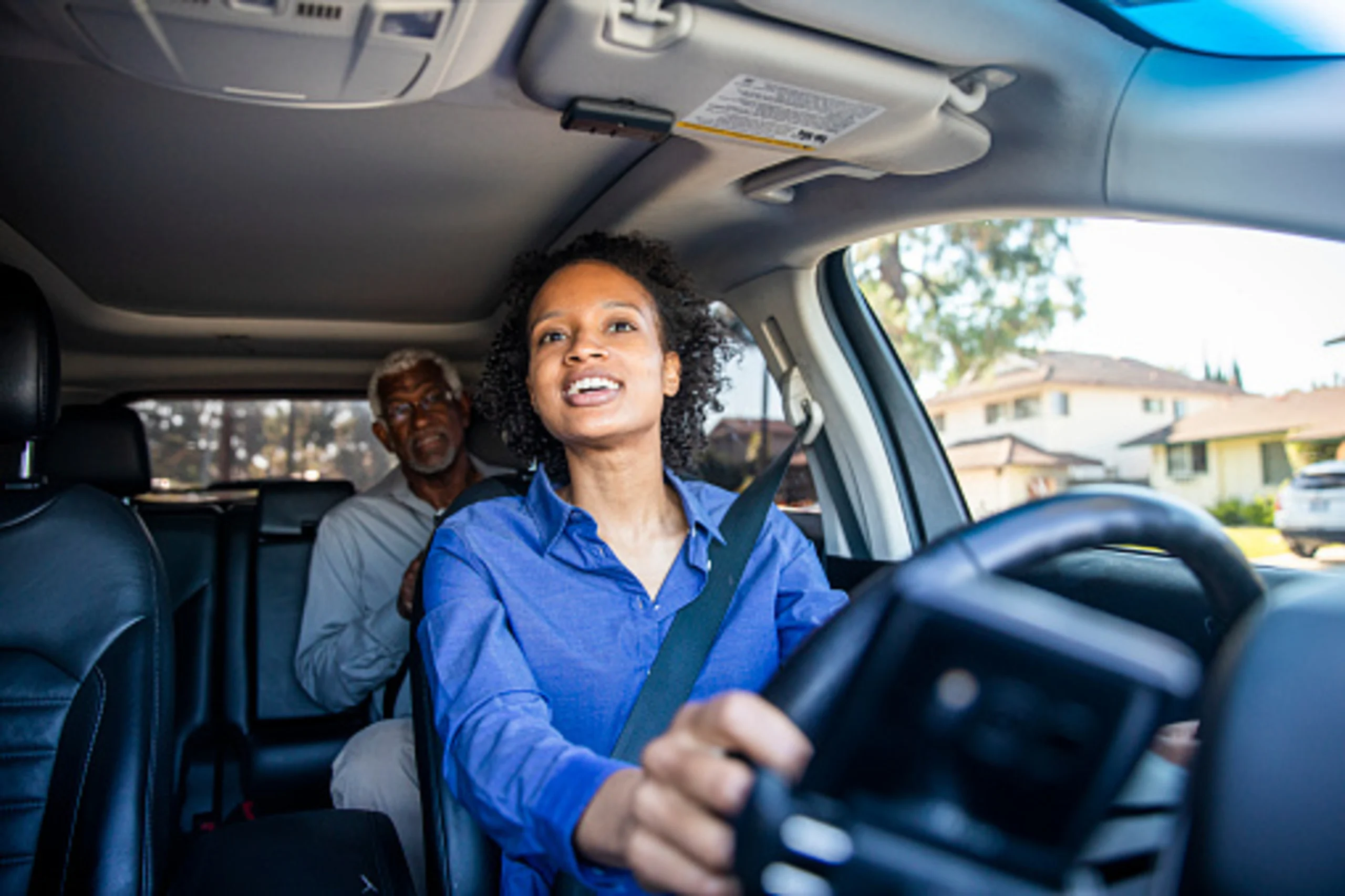 BlaBlaCar
BlaBlaCar, BlaBlaCarpool, and bus service are among the most recent innovations. BlaBlaCar, which addresses the issue of increased traffic and petrol prices, provides a fantastic deal to all of its users. You may share your common routes with other cars or passengers.
You can locate a car to carpool with, or if you have a car, you can find someone to go with you and split the costs.
Features of the app
Take turns driving.
Make your rides public.
Find the nearest ride.
Plan your excursions.
Download BlaBlaCar
Curb
Curb is another great ridesharing service that does not charge surge pricing. Curb was purchased by Verifone Systems, a provider of technology for electronic payment transactions and value-added services. The ride-sharing firm operates over 50,000 taxi fleets in 65 US cities including New York City, Boston, Philadelphia, Chicago, Los Angeles, and others.
A rear monitor for entertainment and a running account of the fare is also available to the passenger. It also allows the traveler to search for neighboring eateries and reserve tables.
Features of the app
Connect with licensed, fully-insured drivers in your area.
The possibility of a wheelchair-accessible car
By sharing your own referral code, you may earn free Curb trips.
Option to pre-book a taxi and more
Download Curb
Via
The first ride-hailing service on this list is Via. Daniel Ramot, a Stanford neuroscience Ph.D., co-founded the startup and added a "logistics engine" to the app that aims to fill all of the seats in cars heading to popular places. The ride-sharing service does not cover every part of the city. It follows predetermined routes, and after the passenger selects a destination, the Via app attempts to drop the passenger at the closest drop place.
Via operates 24 hours a day, seven days a week to compensate for the route pattern and is present in Chicago, New York, and Washington. Via has teamed with Curb to offer carpooling service in yellow cabs in order to increase its customer base in New York. The change has drastically cut fares as well as automobile emissions.
Features of the app
Picks up a group of travelers traveling in the same direction.
Possibility of sharing a ride with others
Pricing that is more inexpensive
Picks up people from defined locations and more
Download Via
Heetch
Heetch is the newest addition to the finest ridesharing applications that rely on the quality of its drivers. Heetch boats pay their drivers the highest wages in the industry, ensuring the greatest services from them. It provides VTC, LVC, taxi, and moto-taxi services in a number of nations.
The heetch avoids expensive fares and allows you to travel for the least amount of money.
Features of the app
Low fares
easily accessible
dependable and secure
More human-evaluable and accountable
Download Heetch
Bridj
Bridj is the final app on our list of the best ridesharing applications. It is a public transportation on-demand app that began in Boston. Interestingly, the ride-sharing app was founded by the transportation directors of Chicago and Washington, D.C.
The app is for those who are on the same trip route, and it prioritizes its consumers appropriately. It also contributes to shorter travel times for all travelers. The one-way fare is only $3.10, making it an economical option.
Bridj, unlike all other ride-hailing services, maintains a fleet of 14-seat luxury shuttles equipped with Wi-Fi and leather upholstery. Bridj buses are on par with the best luxury cars in terms of comfort.
Features of the app
There is always a seat available.
All cars have onboard WiFi.
Pick up from mutually agreed-upon places.
Tracking in real-time and more
Download Bridj
Conclusion
That brings us to the conclusion of this blog! As you can see, despite Uber's dominance in the sector of ride-sharing applications, many other developing firms are moving forward to not only compete with Uber but also to fill the gaps with unique solutions and become the best! You can simply select the one that meets your wants and preferences now that you understand everything about ride-sharing apps and what are some of the finest auto-ride apps that give the greatest services in 2022.
In conclusion, it is observed that because of technological advancements, most of the big leading firms, such as uber and ola, are joining this lucrative market.
All of the Taxi apps described above are developing unique features and attempting to outperform one another; as a result of this fierce rivalry, consumers are benefiting from certain cashback and discount features.