Main Highlights:
Cloud FinOps allows you to optimize cloud capabilities and rein in your cloud spend by providing a clear line of sight into where every dollar is going and what function it will serve.

Using the cloud isn't like building a bridge or skyscraper, where excessive spending provides added value.

The right cloud solutions provide companies with financial and resource savings they can rely on.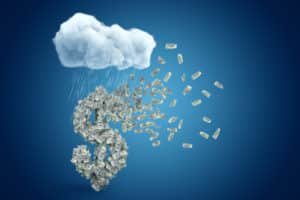 Cloud FinOps, an abbreviation for "cloud financial operations," is a guiding philosophy that enables teams to be attentive and educated about where every dollar goes and what purpose it will serve.
Many firms implement cloud capabilities for the sake of digital transformation rather than as part of a bigger, more targeted growth and efficiency plan. However, in light of the continuous economic insecurity, this technique is no longer viable.
According to Flexera's 2022 State of the Cloud study, optimising cost is the top objective for enterprises when it comes to the cloud — and shifting more workloads to the cloud is a close second.
How can businesses strike a balance between these two opposing goals?
Finops, a cloud financial management practise that brings together IT, finance, engineering, product developers, IT asset management (ITAM), leadership, and others, is the answer.
Finops is a new name, but the notion is gaining traction. This is proven by the formation of the Finops Foundation, an organisation dedicated to developing best practises in finops through standards and education. Its most recent study, announced in June 2022 at Finops X, the community's largest conference, discovered that finops teams exist in every major industry, including Global 2000 businesses.
Finops allows businesses to enjoy the best of both worlds: Agile work streams that allow for quick innovation while avoiding overpaying for cloud utilisation.
To effectively adopt finops, you must first establish a culture of accountability throughout your firm, beginning with clear communication.
Managing cloud expenses is tough due to competing demands
Cloud migration presents new expenditure complications, which conventional IT frameworks are ill-equipped to handle. Engineers and developers, for example, can acquire cloud resources without going through an approval procedure. This configuration allows for flexibility and agility (all of which are critical in a fast-paced setting), but it results in skyrocketing cloud prices.
In response, IT administrators frequently attempt to build cloud centre of excellence principles. These best practises, however, frequently conflict with engineers' personal key performance indicators (KPIs), which they must satisfy in order to receive incentives and promotions.
Maybe your IT department recognises the need to reduce uptime. Someone in IT finance requests that the engineers and developers shut down the server for a certain workload and relocate it elsewhere. However, because the engineers want to avoid falling behind on projects that would affect their performance reports, cost-cutting attempts are put on hold.
Changing this dynamic necessitates organizational-wide communication and goal formulation, which must begin at the top. When CEOs aren't united on finops goals, IT finance teams struggle to implement changes, producing conflict across departments.
When the C-suite implements a cloud strategy without getting buy-in from across the business, your firm may face animosity and opposition from teams.
Implementing Cloud FinOps
The first step in creating a concrete FinOps plan is assembling a multidisciplinary team of finance professionals and developers who will collaborate to identify necessary and effective cloud financial efficiency tactics.
An successful FinOps roadmap should incorporate the following tactics:
AWS regions are being re-evaluated.
Wherever feasible, network components should be consolidated.
Instances of rightsizing
Reclaiming underutilised resources
Getting rid of idle load balancers (e.g., zeroing in on specific goals and areas for improvement).
Leveraging the power of commitment arrangements.
Overprovisioning of resources, a normal technique to provide business continuity between platforms, improve performance and stability, and cushion against use spikes, should also be scrutinised.
Taking action on these challenges will make it easier for managers to meet corporate objectives without spending too much money on cloud capabilities.
What if my cloud spending is already excessive?
Cloud spending is skyrocketing due to the ultimate aims of reducing infrastructure administration, boosting efficiency, and allowing faster, scalable, and cost-effective operations. Contrary to popular belief, many companies that have migrated to the cloud are feeling the strain of compute spend more acutely than ever before.
Cloud FinOps enables you to optimise cloud capabilities while controlling escalating expenses.