Main Highlights: 
Intel reported a non-GAAP net income of $7 billion, or $1.71 per share, on revenue of $18.1 billion, up 5% year-on-year (up 5 percent ).
According to Pat Gelsinger, the third quarter focused on global semiconductor demand, an area where Intel has unequaled breadth and scale to be a market leader.
Announcing its first customer for Intel Foundry Services packaging, Amazon, Intel also announced a partnership with Qualcomm on future process innovations and manufacturing.
Intel announced third-quarter revenue and higher-than-expected profit, exceeding expectations on Wall Street by a wide margin. The company's estimates for the following quarters, on the other hand, raise questions about the results. During the third quarter, Intel reported non-GAAP net income of $7 billion (up 54 percent year over year), or $1.71 per share, on revenue of $18.1 billion (up 5 percent from the same period last year) (up 5 percent).
According to analysts' expectations, the company would earn $1.11 per share on $18.25 billion in the third quarter. An element of the results, on the other hand, appears to be alarming to the financial community. During after-hours trading, Intel's stock has fallen by 6 percent to $52.60 per share.
As Pat Gelsinger points out, the third quarter placed an even greater emphasis on worldwide demand for semiconductors, an area in which Intel has the unrivaled breadth and scale to be a market leader. They have failed to stick to the IDM 2.0 pledges they have made. Adding to the announcement was that they had broken ground on new fabrication facilities, highlighted their faster route to reclaiming process performance leadership, and showcased their most critical architectural innovations in a decade.
Intel's Client Growth
As a bonus, he mentioned that they had had considerable client growth across all divisions of our organization. He went on to say that, while they are still in the early phases of our trip, he sees the enormous opportunity that lies ahead and that he could not be more proud of the progress they have made so far toward that opportunity.
Gelsinger is still thrilled that he was able to return to Intel as CEO earlier this year. He now has the opportunity to restore the company's fortunes after several years of manufacturing delays. Advanced Micro Devices (AMD), which has developed more innovative chips than Intel and has risen market share for nearly three consecutive years, also poses a serious threat to Intel's business.
Economists have expressed alarm about the worldwide semiconductor shortage, compounded by early chronic underinvestment and a significant rise in demand for digital products in numerous countries, including the United States. To meet that demand, almost every chipmaker is expanding right now, and Intel recently announced a $20 billion investment in additional chip manufacturing in Arizona.
Intel employed 117,200 employees at the end of the third quarter, increasing from 111,300 employees a year earlier and 113,700 people after the previous quarter. With revenue of $73.5 billion for the whole year, Intel expects to earn $5.28 per share on earnings of $5.28 per share, unchanged from earlier projections. The stock's decrease in after-hours trading may have been caused by Intel exceeding its Q3 revenue predictions while failing to raise its earnings outlook.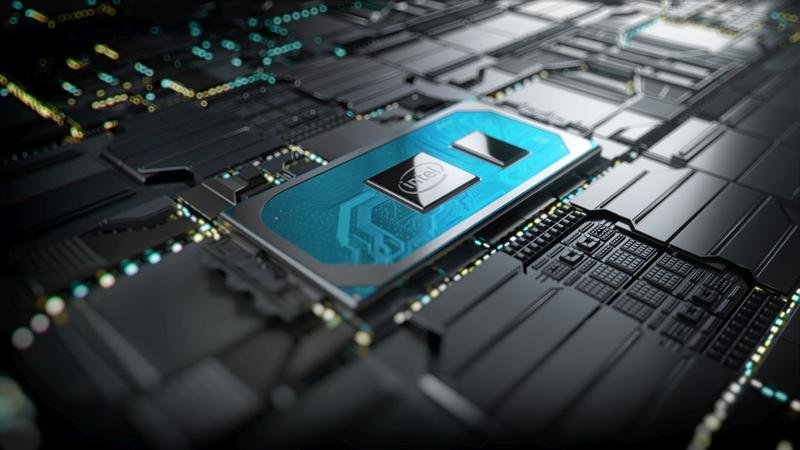 Financial breakdown of earnings
The corporation earned $9.9 billion in cash from operations in the third quarter and paid $1.4 billion in dividends. The Client Computing Group reported third-quarter sales of $9.7 billion, a 2% decline due to reduced notebook shipments due to industry-wide component shortages, offset by higher average selling prices.
The Datacenter Group announced record revenues of $6.5 billion, an increase of 10% over the previous year. Internet of things revenue reached a record $1 billion, a 54 percent increase. Mobileye's revenue reached a record $326 million, a 39 percent increase. The NSG group's revenue was $1.1 billion, down 4%, while PSG's revenue was $478 million, down 16%. Intel stated that its enterprise data center and Internet of Things segments are performing well following the economic effect of COVID-19.
Cloud purchases were not available. Gelsinger noted that the organization faced some specific hurdles in China throughout the quarter. Intel announced in the quarter that Amazon is the company's first customer for its Intel Foundry Services packaging services. It has teamed with Qualcomm on future process technologies and manufacturing. Intel started ground three months ahead of the plan on two semiconductor facilities in Chandler, Arizona.
Gelsinger stated that Intel aims to provide its outsourcing customers with the "greatest transistors on the planet." Intel's third-quarter and full-year outlook incorporate both GAAP and non-GAAP estimates. Intel forecasted GAAP revenue of $19.2 billion for Q4 and non-GAAP revenue of $18.3 billion. Earnings per share will be 78 cents on a GAAP basis and 90 cents on a non-GAAP basis.
Intel expects GAAP revenues of $77.7 billion and non-GAAP revenues of $73.5 billion for the entire year. These projections remain unchanged from the prior quarter. Intel anticipates revenue of at least $74 billion in 2022. According to Intel's chief financial officer George Davis on a conference call, Intel expects its compound annual growth rate to improve over the next four to five years.
Earnings per share on a GAAP basis will be $4.50, while earnings per share on a non-GAAP basis will be $5.28. Analysts anticipated Q4 revenue of $18.25 billion and calendar year revenue of $73.6 billion. Additionally, Intel said that Davis, the company's chief financial officer, will retire in May. Intel is on the lookout for a new chief financial officer. Additionally, Intel demonstrated Alder Lake, the codename for its upcoming processor architecture. Gelsinger stated that it is currently shipping to customers. Further, its new Arc-branded gaming graphics processors and Ponte Vecchio GPU architecture are looking good.