Main Highlights:
Juro, a London-based legal technology company, has a $23 million Series B fundraising round for its web-based contract automation platform.
Alston Zecha, an Eight Roads partner, joins the Juro board of directors.
Juro reports that their annual recurring revenue has tripled year over year.
The latest round of funding will be used to extend the company's market presence in the United States and Europe, continue investing in the product, and kick off a hiring drive for executives to support anticipated expansion.
Juro, a legal technology firm based in London, has raised $23 million in Series B funding for its web-based contract automation platform. Since its inception in 2016, the startup has raised a total of $31.5 million. Eight Roads led the Series B financing and was joined by current investors Union Square Ventures, Point Nine Capital, Seedcamp, and Taavet Hinrikus (Wise/TransferWise).
Alston Zecha, a partner of Eight Roads, joins Juro's board of directors. Juro reports that their annual recurring income has tripled year over year. And, while the company is not announcing its valuation in this round, it claims it has climbed more than fivefold.
It finally provides customer statistics, stating that the platform is used by around 6,000 businesses, including Deliveroo, Cazoo, Trustpilot, and TheRealReal, with users dispersed across 85+ countries.
Juro's Founders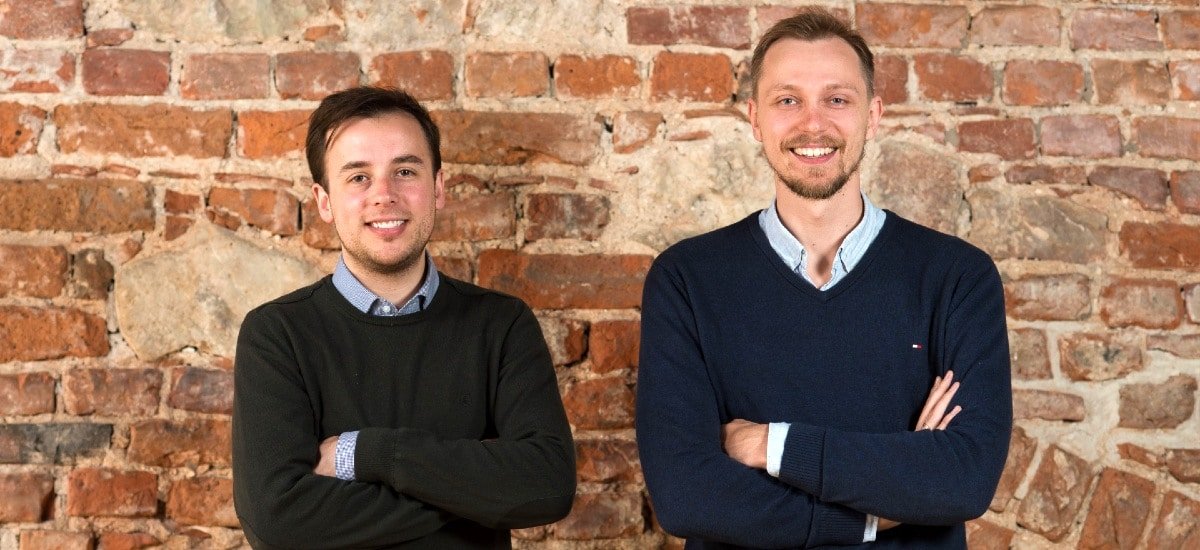 According to CEO and co-founder Richard Mabey, they currently work with over 20 unicorn-valued scaleups. He stated that these firms frequently handle vast contracts where they truly shine. However, more established businesses such as Reach plc have fully embraced Juro, predicting more corporate demand in 2022.
Rather than simply developing a cloud-based workflow for moving data around, the business has concentrated on disrupting the use of legacy tools such as Word and PDFs for contracts by giving a dedicated, browser-based contract creation platform.
According to Mabey, they contest the premise that contracts must be static files at all. They accomplish this by transferring contracts from Word to a custom-built, browser-native editor. He continues, "This editor is very flexible and simply integrates into a company's technology stack." Last year, 250,000 contracts were handled in this manner, and in some situations, it may be rather magical (we have an NPS of 72).
He continued, "Just as developers use GitHub or designers use Figma to cooperate, Juro enables you to manage contracts from creation to signature without ever leaving your browser." In this way, they genuinely view MS Word as their primary competitor.
The latest round of capital will expand the company's market presence in the United States and Europe, further invest in the product, and launch a hiring drive for executives to support the anticipated scaling. The startup operates offices in London and Riga and a developing "remote hub" – and the company is now hiring in all locations.
Mabey says its recruitment priorities are to employ a vice president of marketing and a vice president of engineering. He adds that Juro's primary competency is a contract development, which they will bolster.
They are the only platform with a browser-native contract editor. A significant amount of effort will be devoted to this and the development of new integrations for this editor (e.g., CRM systems). For consumers, this translates into a single unified experience for contract creation, approval, negotiation, signing, and management.
In a statement announcing Juro's Series B, Eight Roads' Zecha added: "Until Juro, there has been no all-in-one platform that automates contracts and integrates seamlessly with customers' workflows." Juro is used by legal, sales, human resources, and other teams at some of Europe's most successful high-growth companies, including a number of those in Eight Roads' portfolio. It has market-leading customer satisfaction ratings and the most outstanding employee satisfaction rating of any scaleup we've observed. They are ecstatic to be collaborating with Richard, Pavel, and the Juro crew.