Mastering Survival in The Walking Dead Match 3 Tales:
Unending hordes of undead walkers are on the march, and your survival instincts are put to the ultimate test in The Walking Dead Match 3 Tales. This gripping role-playing game challenges your strategic skills and adaptability as you face the relentless onslaught of walkers. To emerge victorious in this apocalyptic world, you'll need to hone your tactics and make the most of every resource at your disposal. 
Recruit Characters for the Ultimate Squad
Your journey in The Walking Dead Match 3 Tales begins with assembling a formidable team of characters to combat the Walkers. Characters are the lifeblood of your survival, so choose wisely. However, it's important to note that the recruitment process has varying drop rates for different star tiers. The odds are stacked against landing a five-star character, but there's a strategy. By playing on LDPlayer 9 and creating multiple accounts, you can increase your chances of securing top-tier characters through rerolling.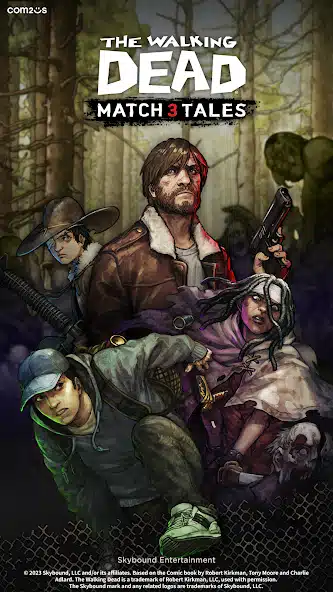 Construct and Survive
In The Walking Dead Match 3 Tales, your responsibilities extend beyond just battling walkers. You'll need to rebuild and defend your town, which has been left in ruins by the relentless onslaught of the undead. This strategic element adds depth to the gameplay, as you balance between constructing vital structures and fending off walker attacks. With every step, your survival becomes more intertwined with the fate of your town, making every decision you make all the more critical.
A Relentless Journey
The Walking Dead Match 3 Tales promises a relentless and immersive journey through a world overrun by the undead. With a unique approach to combat and strategic gameplay, it challenges players to think on their feet and make every move count. Your character's progression, team synergy, and the ability to adapt to the evolving threat of walkers are key to your survival. As you embark on this epic adventure, remember that your survival depends on your ability to strategize, adapt, and make the most of your resources in the face of an unending horde of walkers.
Level Up and Equip for Battle
Once you've gathered your characters, the path to survival involves leveling them up and equipping them with the finest gear. As you progress through the game, the enemies grow tougher, making character enhancement crucial. Utilize survival manuals and food to boost your character's strength. Equally significant is outfitting your characters with high-tier gear. Only the best gear items, with the highest rarities, will suffice. Power up your squad with these enhancements to emerge victorious in your battles.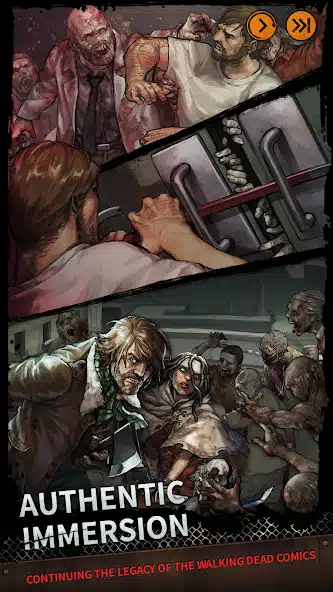 Match Three for Victory
The heart of The Walking Dead Match 3 Tales lies in its unique gameplay mechanics. Each battle pits you against walkers, and instead of traditional combat, you must match three or more blocks of the same color to attack. It's a turn-based system, so strategize your moves. Locking onto specific targets is also possible, allowing you to focus your attacks. Moreover, your characters come with distinct skills that can turn the tide of battle. Use these skills to your advantage and claim victory against the undead.
As you embark on your journey through The Walking Dead Match 3 Tales, these beginner's tips will prove invaluable. Whether you're building your squad, mastering the art of matching, or unleashing character skills, use these strategies to ensure your survival in the face of unrelenting walkers. The game's diverse challenges, from construction to raids and solo adventures, await your mastery. Adapt, strategize, and conquer the apocalypse!
Conclusion
The Walking Dead Match 3 Tales beginner guide ends from now on, but still, the tips you learned above are valid and useful for your gameplay. Use all of them to have good progression in your gameplay and survive against all the undead walkers coming to you. Construction, raids, and solo adventure battles are some significant elements in The Walking Dead Match 3 Tales game; excel in everything by reading the tips and tricks mentioned in this beginner guide.