Main Highlights:
Meta, the corporation that owns Facebook, Instagram, and WhatsApp, has announced an ambitious new artificial intelligence research project focused on generating universal translation software.
The effort was launched with an event emphasizing the benefits Meta believes AI may bring to its metaverse ambitions.
Not only will advancements in [machine translation] assist persons who do not speak one of the languages that presently dominate the internet, but they will also fundamentally transform how people interact and exchange ideas globally.
Meta, the company that owns Facebook, Instagram, and WhatsApp, has unveiled an ambitious new AI research project to develop universal translation software. The initiative was introduced as part of an event highlighting the benefits Meta believes AI may bring to its metaverse goals.
In an online presentation, Meta CEO Mark Zuckerberg stated, "The capacity to speak with anybody in any language is a superpower that humans have dreamed of for centuries, and AI is going to give it within our lifetimes."
Although existing translation technologies effectively serve widely spoken languages such as English, Mandarin, and Spanish, the business notes that around 20% of the world's population does not speak languages covered by these systems. Often, these underserved languages lack readily accessible corpora of written material necessary for training AI systems or may lack a defined writing system entirely.
Meta intends to overcome these obstacles by using new machine learning techniques in two main areas. The initial objective, entitled No Language Left Behind, will attempt to develop AI models capable of learning to translate languages with less training data. Universal Speech Translator will develop systems capable of directly translating speech from one language to another in real-time without using a textual component as an intermediate (a common technique for many translation apps).
Meta researchers did not provide a timeline for finishing these initiatives or even a plan for essential milestones in achieving their aim in a blog post announcing the findings. Rather than that, the corporation emphasized the romantic prospects for universal language translation. They stated that removing language barriers would significantly impact billions of people accessing information online in their native or chosen language.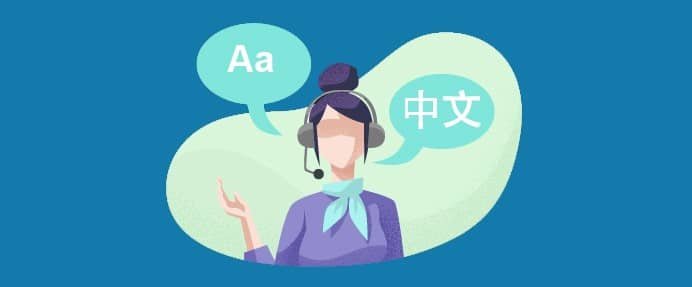 How will Meta benefit from this?
Advances in [machine translation] will not only benefit individuals who do not understand one of the languages that currently dominate the internet; they will also profoundly alter how people communicate and exchange ideas around the world.
Notably, Meta anticipates that such technology would significantly improve its global goods, expanding their reach and transforming them into indispensable communication tools for millions. According to the blog post, universal translation software would be a game-changer for future wearable technologies such as augmented reality glasses and would also help break down barriers in "immersive" virtual and augmented reality worlds (which Meta is also building). In other words, although building global translation tools benefits humanity, it also makes financial sense for a firm like Meta.
It is unquestionably true that developments in machine learning have significantly increased the speed and accuracy of machine translation in recent years. From Google to Apple, numerous comprehensive technology companies now give customers free AI translation tools for business and tourism, which generate immeasurable advantages globally.
However, the underlying technology has flaws as well, with detractors pointing out that machine translation ignores important subtleties for human speakers, introduces gender bias into its output, and can produce those strange, unexpected blunders that only a computer can. Additionally, some speakers of unusual languages express concern about losing control of their language and culture if the capacity to translate their words is monopolized by big tech.
Taking such inaccuracies into account is crucial when massive networks like Facebook and Instagram perform automated translations. Consider a 2017 incident in which an Israeli police officer detained a Palestinian man after Facebook's machine translation algorithms mistranslated a message he uploaded. "Good morning," the man wrote in Arabic, but Facebook interpreted it as "harm them" in English and "attack them" in Hebrew.
And while Meta has always aspired to global access, its products remain heavily weighted toward the nations that provide the majority of its income. Internal Facebook Papers highlighted the company's effort to filter hate speech and harassment in languages other than English. These blind spots may have catastrophic effects, as seen by the company's failure to address disinformation and hate speech in Myanmar before the Rohingya atrocity. And similar complaints involving dubious translations continue to haunt Facebook's Oversight Board.
While achieving a universal translator is an admirable goal, Meta will need to demonstrate that its technology is up to the challenge and that it can use its findings equitably as a business.