Main Highlights:
Zynga has an incredibly bright and experienced team, and the firm is excited to welcome them to the Take-Two family in the coming months.
Take-Two Interactive estimated that the purchase would create Pro-forma net bookings of $6.1 billion over the next 12 months (ending September 30, 2021), positioning the company as one of the top gaming companies overall, regardless of platform.
The transaction is expected to close in the first quarter of the fiscal year 2023, subject to shareholder and regulatory approvals.
Consolidation is rife in the gaming industry. Today, Take-Two Interactive announced its intention to acquire Zynga for $9.86 per share – $3.50 in cash and the remaining $6.36 in Take-Two common stock. Zynga's enterprise value is estimated to be $12.7 billion in the purchase.
The deal unites two gaming titans: Take-Two in consoles and PC games (including legendary titles like Grand Theft Auto) and Zynga in mobile games, a category that the business arguably pioneered (it's behind FarmVille, Empires & Puzzles, and Words with Friends, among others).
Take-Two stated that the transaction would generate $6.1 billion in Pro-forma net bookings over the next 12 months (ending September 30, 2021), establishing it as one of the top gaming firms overall, regardless of platform. The transaction, s shareholder, and regulatory clearances are expected to complete in the quarter of 2023.
Take-Two Interactive's growth plan
Strauss Zelnick, chairman, and CEO of Take-Two stated in a statement that they are thrilled to announce a transformative transaction with Zynga, which significantly diversifies our business and establishes our leadership position in mobile, interactive entertainment industry's fastest-growing segment. Continuing, he stated that this strategic merger combines their best-in-class console and PC franchises with a market-leading, diversified mobile publishing platform with a long history of innovation and creativity. 
Additionally, Zynga has a highly talented and experienced crew, and the company is looking forward to welcoming them to the Take-Two family in the coming months. They believe that by combining their complementary businesses and operating on a much larger scale, they will deliver significant value to both sets of stockholders, including $100 million in annual cost synergies within the first two years after the transaction closes and at least $500 million in net yearly Bookings opportunities over time.
Zynga CEO Frank Gibeau stated that by combining Zynga's expertise in mobile and next-generation platforms with Take-best-in-class Two's capabilities and intellectual property, they would advance their mission of connecting the world through games, simultaneously achieving significant growth and synergies.
He continued by expressing pride in their team's efforts to bring a solid conclusion to 2021. They are delighted to have discovered a partner in Take-Two who shares their dedication to investing in their players, magnifying their creative culture, and increasing shareholder value. They embark on a new adventure with this transformational transaction, one that will enable them to produce even better games, reach a broader audience, and achieve considerable growth as a leader in the next era of gaming.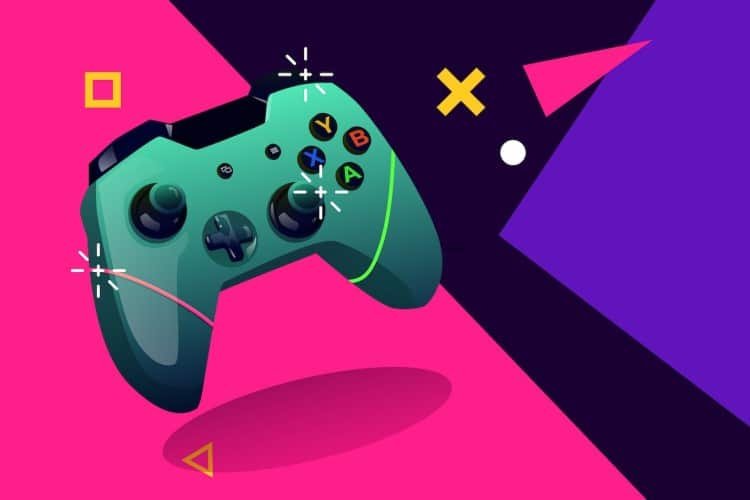 Strauss Zelnick will run the broader firm, while Gibeau and Bernard Kim, Zynga's President of Publishing, will supervise the wider mobile business (which will include combining Zynga with Take-current Two's mobile activities).
As with many previous consolidation actions, this one is motivated by cost reductions through synergies. Take-Two stated that the transaction would result in approximately $100 million yearly savings yearly for the larger company after two years (first will come integrations). Take-Two already owns several mobile game titles and has expanded its franchises into mobile, but this acquisition will dramatically increase its presence in the market.
This is critical, given Zynga's track record throughout the years. Since its initial public offering, the company has been on a roller coaster, with its share price falling significantly over the previous year, making it a takeover target.
Additionally, the relocation brings an era to a close. As a firm established in San Francisco's SOMA neighborhood when the city established itself as a separate innovation hub from Silicon Valley, it was a pioneer in identifying and expanding the mobile gaming market.
Initially, it gained enormous popularity as a social gaming behemoth by leveraging Facebook's social graph. Still, when this became increasingly unpleasant and spammy, Facebook modified the rules and effectively shut off Zynga's audience supply. More broadly, the mobile gaming market has proven more precarious in consumer tastes and usage.
As a result, many of Zynga's success has been built on identifying (and occasionally acquiring) the next hot new title and franchise to replace those that have waned in popularity. (One of its more significant recent acquisitions was paying $1.8 billion for Turkey's Peak Games, which had previously achieved traction with Toon Blast and Toy Blast.)
Combining with Take-Two, which also publishes Red Dead Redemption, Midnight Club, NBA 2K, BioShock, Borderlands, Civilization, Mafia, and Kerbal Space Program, gives it access to a sizable portfolio of franchises and intellectual property from which to create new mobile gaming experiences. Similarly, Zynga's intellectual property may now find new life in other formats and new devices.
What's intriguing is if and how the giant corporation will leverage its enlarged content IP to rethink its whole market engagement strategy. Nowadays, most gaming action takes place on platforms where people gather to discuss games and socialize, whether Twitch, Discord, or somewhere else. The gaming industry has watched a dramatic increase in popularity over the last couple of years, as one of the COVID-19 pandemics, with more individuals seeking diversions while staying at home.
Take-Two cited estimates indicating that the mobile gaming market will generate $136 billion in gross bookings by 2021 and is now increasing at an 8% clip. Take-Two claimed mobile now accounts for half of all bookings.