Main Highlights:
Andrej Karpathy, senior director in charge of AI and computer vision at Tesla, announced that he is leaving the automaker.

It is a big loss for Tesla's Autopilot team and self-driving effort.

Tesla's Autopilot technology is under regulatory scrutiny. The National Highway Traffic Safety Administration is investigating a series of accidents involving Tesla vehicles allegedly operating in Autopilot mode.

Karpathy's announcement comes after Tesla said in a California regulatory filing that it was laying off 229 data annotation employees who are part of the company's larger Autopilot team.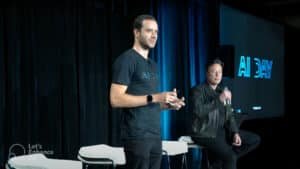 Andrej Karpathy, Tesla's senior director in charge of AI and computer vision, has announced his departure. It is a significant setback for Tesla's Autopilot team and self-driving programme.
Prior to joining Tesla in 2017, Karpathy worked as a researcher at OpenAI, Elon Musk's artificial intelligence charity. He has a strong expertise in AI-related subjects and was the developer of one of Stanford University's most prestigious deep learning courses.
Karpathy joined Tesla as a neural net and computer vision expert more than five years ago. He soon ascended through the ranks and became an important member of Tesla's Autopilot team as well as the automaker's quest to build a full self-driving system.
His employment at Tesla, where he worked on the computer vision technology that supports the Autopilot advanced driver assistance system, was related to his dissertation work. Karpathy had concentrated his dissertation on developing a system in which a neural network could recognise several distinct and particular elements inside an image, name them using plain language, and report to a user. Notably, it included creating a system that operates in reverse. This enabled a model to detect an object in a given image using natural language descriptors (for example, "black clothing").
Karpathy was promoted to senior director of AI at Tesla when the company's focus shifted from self-driving to wider artificial intelligence.
He was one of the few executives other than Musk who were permitted to take centre stage during presentations, and he was widely regarded as Tesla's leader in AI, Autopilot, and self-driving software.
Karpathy revealed in March that he will be taking a four-month vacation. We wrote at the time that it was concerning since Tesla executives taking breaks frequently did not return.
Karpathy, indeed, revealed today that he is quitting Tesla:
Karpathy's declaration follows Tesla's revelation in a California regulatory filing that it was laying off 229 data annotation employees as part of the wider Autopilot team and shutting the San Mateo, California office where they worked.
In a tweet posted Wednesday afternoon, Karparthy wrote, "It's been a great pleasure to help Tesla towards its goals over the last 5 years and a difficult decision to part ways. In that time, Autopilot graduated from lane keeping to city streets and I look forward to seeing the exceptionally strong Autopilot team continue that momentum."
Karpathy's resignation, for which no reason was given, comes at a key juncture in Tesla Chief Executive Elon Musk's push to reach complete self-driving capabilities this year, after missing previous objectives three times.
In an investor letter, Credit Suisse analyst Dan Levy said that Karpathy's resignation "may represent obstacles to Tesla development in FSD/robotaxi."
Musk acknowledged Karpathy's importance in a podcast interview in January, but said, "People will give me too much credit, and they'll give Andrej too much credit."
Karpathy said in late March that he will be taking a four-month vacation to "re-sharpen my technological edge."
He is not the only Tesla executive to resign after taking a leave of absence. After taking time off to "recharge," then-engineering head Doug Field rejoined Apple in 2018. He is presently working for Ford.
Nonetheless, Karpathy's resignation surprised many people. "He works as hard as Elon," a former Autopilot project member told Reuters.
US officials are increasingly scrutinising Autopilot. The National Highway Traffic Safety Administration expedited one of its investigations into whether the system is flawed last month, revealing that it has evaluated almost 200 incidents involving vehicles equipped with the technology. The NHTSA's other defect investigation involves vehicles equipped with Autopilot capabilities abruptly braking at high speeds.
The shift in Tesla's management levels coincides with a decision to reduce the size of the Autopilot group. Tesla laid off around 200 data-annotation employees and closed an operation in San Mateo, California, last month.
Musk claimed a year ago that Karpathy, Ashok Elluswamy, and Milan Kovac shared responsibility for Autopilot, describing the group's leadership as a "knights of the round table" arrangement.
As of Thursday, Tesla stock has plummeted almost 33% this year, outperforming the S&P 500SPX -0.30 percent and Nasdaq CompositeCOMP +0.03 percent similar falls of 20% and 28%, respectively. The stock was down 1.2 percent in premarket trade.
Inflation, increasing interest rates, and inflation worries have dampened market enthusiasm for car companies. On average, auto stocks in the Russell 3000 IndexRUA -0.47 percent have fallen roughly 35% this year.
Electrek's Opinion
We had heard reports that Karpathy was not returning, but we couldn't confirm it. They appear to be correct. Tesla's self-driving programme and larger AI endeavour are expected to suffer as a result of his departure.
The manufacturer has a lot of talented individuals on its staff, but Karparthy was viewed as a capable leader who was widely loved in the business.
We don't know who will succeed him as CEO, but folks like Ashok Elluswamy and Milan Kovac, who have both taken on wider leadership responsibilities on Autopilot's software side in recent years, are potential contenders.