A professional application developer is responsible for writing the source code for a piece of software. Depending on their professional field, application developers are involved in all parts of the software development life cycle, including testing. Their responsibilities include the development, testing, and installation of software and assisting their clients with software upgrades. Additionally, software developers interact with designers, analysts, and computer engineers to guarantee that developed software adheres to agreed quality standards.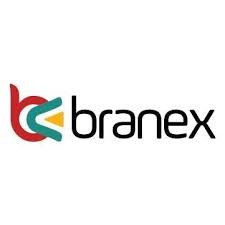 Branex, a bespoke software development company based in Dubai, is committed to digital transformation and embraces innovation, emerging technology, and the most recent business trends in the industry. One of the various services provided by the organization is assisting small, medium, and large enterprises in reaching their target customers and increasing sales. They employ a total of 19 individuals.
Branex developed email marketing software to provide an email service. With the help of this program, the customer was able to send and schedule messages to thousands of people who all shared a single area code with them. This project was completed on time and to the complete satisfaction of all parties involved.
Dubai-based Emirates Graphic is a digital marketing firm that works with clients around the world. When the company was founded in 2013, it served midmarket customers in the transportation and education sectors. They also served hospitality and business services clients through its eCommerce divisions. Web design, mobile app development, and digital marketing are all part of what they do. Emirates Graphic is one of the UAE's premier digital firms after executing more than 300 projects, managing operations in four distinct locations, and garnering numerous honors.
For an engineering firm, Emirates Graphic created branding and digital marketing strategies. They redesigned the client's identity and logo and their website, blog, email card, and other marketing materials to reflect the new style. The client was pleased with the project's resultant branding.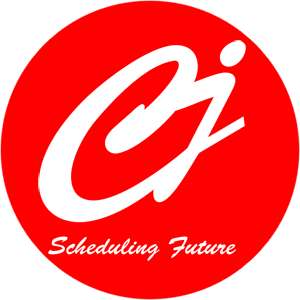 After establishing its headquarters in Bangalore, India, in 2012, CronJ expanded to open offices worldwide, including locations in the United Kingdom, the United Arab Emirates, and the United States state of California. Additionally, they build websites and mobile applications in addition to specialist software.
With the help of an educational platform, CronJ IT Technologies has developed a web application that allows users to organize teams, complete tasks, and earn gift cards that can be used for other goods and services. They contributed to the success of the app's launch by including beneficial features.
When Diginix AI IT Solutions Dubai was founded in 2013, it was to create a development firm. A team of approximately five persons works in Dubai, and they also have a presence in Varanasi, India (see below). Among the areas of specialization for this organization are custom software, e-commerce, and mobile application development.
Diginix AI IT Solutions Dubai collaborated with a digital solutions company on the development of a software product. PHP and MySQL were used to create a human resources management system by the group.
Dubai-based Silicon Graphics, a web development firm, was established in 1995. Development of mobile applications, custom software, and e-commerce are some of their services to their clientele.
A real estate consulting firm's website is being developed by Silicon Graphics. This website is dedicated to real estate developments either off the drawing board or ready to move into. They started by creating a new website from the ground up for the client and are currently working to integrate that new design fully.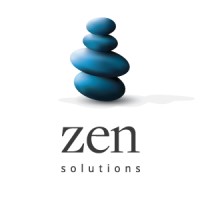 According to our research, Zen Solutions is the most effective mobile application development firm in the United Arab Emirates. A mobile and web-based application development company that specializes in mobile application development. The corporation, which is situated in Dubai, was incorporated in the United Arab Emirates in 2021. Additionally, their organization provides e-commerce development, web development, and the modernization of corporate applications and mobile application development.
It was the responsibility of the app developers to create an app that would allow customers to browse multiple product categories and accessories from one spot. After reviewing Zen Solutions' portfolio, they decided to collaborate with them.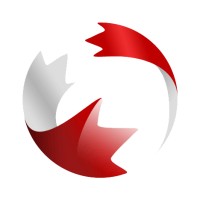 Quanta Software Solution is a U.A.E.-based software development firm. Web development, mobile app development, and social media marketing are all areas of expertise for this company, dating back to 2005. They're a three-person team.
A native iOS and Android app were created by Quanta Software Solution. They supported an online grocery app on both the front and backend, resulting in a well-run platform. The group effectively managed the project and was open and honest about it at all times.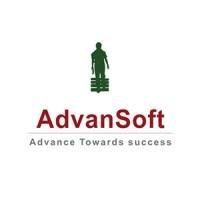 Advansoft has a well-respected group of mobile app developers and software experts. As a result of their extensive training and specialization, Advansoft is well-equipped to handle even the most complex projects. As a pioneer in Dubai's app development industry, Advansoft ensures the highest quality Android app development, iOS app development (including iPhone and iPad apps), Windows app development, and Blackberry app development.
 Advansoft's most well-known mobile apps and solutions include: The RTA and DIB mobile banking apps developed by Smart Salik are among the best in the United Arab Emirates.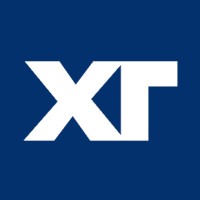 Dubai's Xicom Technologies focuses on mobile app development exclusively. In mobile development services, they have over 15 years of experience and can design solutions that will change the business landscape of Dubai. They are committed to offering their customers solutions of the highest quality by implementing and updating the most recent technology relevant to their business growth.
To date, Xicom Technologies has delivered 7500+ apps to global clients and earned the trust of 1500+ clients from over 27 countries, making it one of the most trusted marketplaces for startups, SMEs, and big brands to recruit mobile app developers.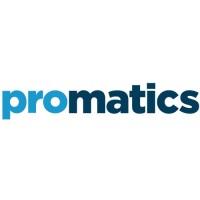 When it comes to mobile app development, Promatics is one of the best in the UAE. We have a team of experts passionate about creating engaging apps that provide an exceptional user experience. Having worked in the business for more than a decade, they have developed the skills and expertise necessary to create application solutions for various organizations, from startups to well-known names in the market.
 The decision to work with Promatics' mobile app developers is well worth it because the company has established a track record of creating and building solutions that have had great success.