Main Highlights:
Business intelligence software takes data from many sources and automates the process.
Business Intelligence Tools are very customizable and may provide you with a variety of valuable information about your company's present and future possibilities.
The Voice of the Customer (VoC) is critical not just for generating profits but also for instilling a sense of loyalty and gratitude in your customers.
There are many different types of business intelligence (BI) solutions available, ranging from highly technical and complex platforms to user-friendly and lightweight dashboard builders. Choosing the best one is dependent on where your company is now, where you want it to go, who requires access to the data, your technology stack, and so on.
Choosing the best business information platform is a time-consuming and complicated process that need the cooperation of several stakeholders. The first step, though, is to obtain a sense of the terrain and grasp what the major players in BI have to offer.
To assist you in selecting the ideal solution, we've compiled a list of top 10 business intelligence tools and investigated which sorts of firms they're most suited for.
Due to intense competition in global sectors, organisations are looking for solutions to manage their business operations in order to continue development. Businesses are looking for business intelligence (BI) solutions to improve their competitiveness through enhanced data analysis (especially in this era of Big Data).
Organizations can use business intelligence technologies to gather, alter, and analyse data in order to generate useful insights. Businesses may use these actionable information to make strategic decisions that will help them develop.
Organizations can utilise a wide range of BI technologies for business intelligence. Choosing an appropriate BI tool might be a difficult undertaking. This post will walk you through ten effective business intelligence tools that data analysts (and businesses) may utilise to improve their enterprises.
Introduction to business intelligence
Corporate intelligence is the use of techniques and technology to analyse data and integrate business information. It is a notion that includes the tools, software, and procedures used to evaluate, gather, and integrate data in order to provide actionable information.
Data analysis is combined with three major principles in business intelligence: data gathering, data storage, and knowledge management. The primary goal of business intelligence is to improve the accuracy and timeliness of company information. This helps organisational decision making.
Business intelligence tools are apps, programmes, and software that are used to fulfil the goal of business intelligence. These technologies help with data warehousing, reporting, data visualisation, and dashboard creation.
Businesses are also utilising business intelligence technologies to forecast future performance. BI systems also include data mining, benchmarking, business performance management, and prescriptive analytics.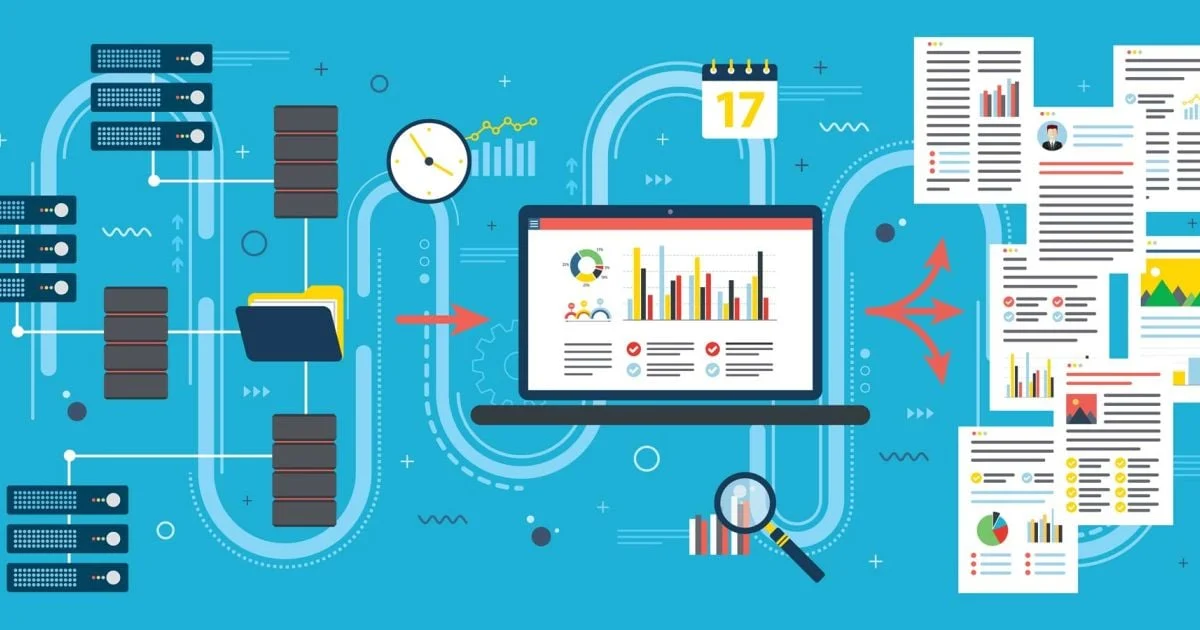 Why business intelligence tools are important
Efficiency in operations: BI solutions help firms to acquire insights from examined data. Organizations employ these insights to simplify procedures, which increases company operational efficiency.
Increased revenue: Company intelligence technologies give useful business information on client demands, market trends, and end-users. This data may be utilised to create effective revenue-generating plans for the firm.
Customer analysis: Business intelligence technologies use data from numerous sources to analyse customers. This enables businesses to examine numerous characteristics of their clients. These include consumer trends, purchasing habits, and preferences.
Monitoring performance: These tools give information on the state of the organisation. They may be used in conjunction with accounting software to measure performance and detect issues within a business.
Better decision-making: These tools help companies enhance their decision-making processes. The processed data enables management to make quick and reliable decisions that can help the firm function better.
Market trend analysis: BI tools are useful for getting insights into many areas of the market, such as trends, demand, and service fit.
Chartio is a business intelligence application that aims to make data accessible to everyone. What distinguishes it from the competition is its low cost and ease of setup and usage, even for those with no coding skills.
Features
Visual SQL is a proprietary language that enables anybody to query data without having to know how to write in SQL.
The visual querying method enables for a simple drag-and-drop user interface for creating queries.
Dashboards that dynamically update based on your searches.
Commenting on the dashboard for collaboration and presentations.
For the most sensitive data, top-tier security and HIPPA compliance are required.
Google Data Studio is a Google data visualization tool that integrates easily with the whole Google ecosystem, from Google Analytics to Google Sheets to BigQuery. The amount of integration and the fact that it is free to make it more accessible to more people, although its graphics and formatting are sometimes insufficient.
Features
Data can be easily connected throughout Google's ecosystem thanks to seamless integration with Google products.
A big collection of reporting templates suitable for a wide range of use scenarios.
Sisense for Cloud Data Teams, which was recently rebranded, is a business intelligence application created with SQL expertise in mind. It can help your team work more effectively if you have a thorough understanding of your data and SQL.
Features
Ad-hoc analysis, which allows you to generate reports and visualizations on the go.
The platform supports SQL, Python, and R.
Mode Analytics is a data science platform with certain business intelligence features geared toward large enterprises. Its primary consumers are data scientists and analysts, with less emphasis on the end user.
Features
Notebooks, which allow you to undertake data science using R and Python.
Helix data engine, which allows you to create reports in SQL, R, Python, HTML, and CSS.
Metabase is a free and open-source business intelligence application that focuses on analytics and solving day-to-day business queries. It's basic, and while it's rather intuitive once up and going, SQL veterans may be left behind.
Features
Metabase is a free database with numerous sophisticated capabilities.
It's open source, and you can host it yourself, so you have complete control.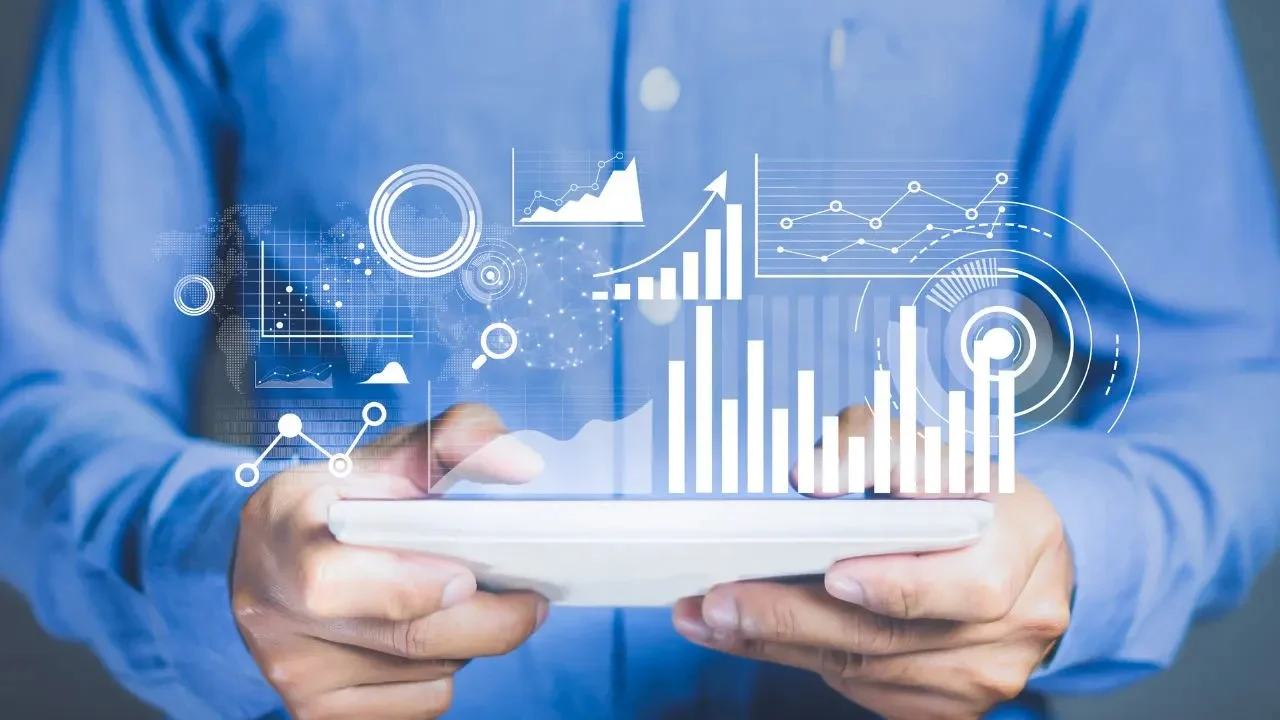 Microsoft's Power BI is a business intelligence tool whose key advantage is that it integrates with Excel, Azure, Access, and other Microsoft products. While these integrations are beneficial to many, Power BI has proven to be challenging to grasp for some—and it has some peculiar idiosyncrasies.
Features
Integration with other Microsoft products is seamless.
Power BI's own data modeling language, DAX (Data Analysis Expressions). It's strong, but it takes some getting accustomed to.
Looker is a strong data modeling tool that uses its own proprietary language, LookerML, although it has restricted visualization and data input features. It was bought by Google Cloud Platform in 2019, bringing it within the Google walled garden, which implies it may be integrated with Google Data Studio in the near future, as discussed in detail here.
Features
Looker Blocks® are pre-built analytics codes that may be used as a starting point for your own data modeling.
LookML is Looker's own data modeling language.
Tableau Desktop is a standalone data visualization application from Tableau, a business intelligence software firm. Tableau was one of the first BI tools to lower the barrier to entry into data visualization, but its older feature set designed for large, expert data teams keeps it out of reach for the average business user.
Features
Tableau enables teams to combine data from several databases.
Its feature set makes it valuable for data scientists, analysts, and engineers, but not for the common business user.
Domo is a business analytics platform that achieved unicorn status early in its existence. As it evolved into a BI industry behemoth, it drew both supporters and enemies.
Features
Domo's mobile-first strategy connects all BI data to your phone, offering notifications depending on your priorities.
Domo refers to the "Business Cloud" as a collection of features divided into modules for each team.
Klipfolio is a business intelligence application that excels at dashboard data visualization. It is entirely focused on making dashboards simple to develop and maintain (to the point that some people do not consider it a true business intelligence tool).
Features
Klipfolio's proprietary XML files, which allow you to rapidly create dashboards, are available as a collection of pre-built Klips.
It offers a mobile app that allows you to monitor your dashboards while on the go.
Conclusion
These top 10 business intelligence companies included providing a free trial period, making it simple to get started. Each has advantages and disadvantages, but we advise you to try as many as possible. We guarantee that one will feel far more natural to your company than the others.