Main Highlights:
Microsoft is updating the Get Started app to allow users to pin webpages to their taskbar.
Microsoft is creating responsive and pleasant multi-finger touch gesture animations. You may utilise the new three-finger motion to swipe left and right to move between previously used windows.
A new "Run New Task" button has been added to Task Manager. New Fluent-style icons have been added to the Magnifier and on-screen keyboard.
Emoji that can be customised now have a little accent colour dot at the bottom to help you discover them.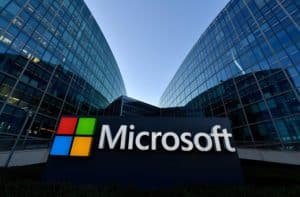 On September 20th, Microsoft plans to issue the next major Windows 11 upgrade, version 22H2. Microsoft intends to release Windows 11 22H2 via Windows Update on September 20th, a week after the company's normal Patch Tuesday updates.
Windows 11 was introduced in October 2021, but it hasn't been the same for long. Within a few weeks, Microsoft began adding more functions, with the most substantial breadth of capability provided in a February release. This is despite Microsoft's announcement that Windows 11 will receive only one feature upgrade each year, similar to macOS.
According to Microsoft, the changes in the update are not connected to any specific release, although the majority of the upgrades and additions will be available later this year as part of version 22H2 or experience packs.
Build 22579 is a minor feature update that largely includes improvements based on features released in recent weeks. For example, the Start menu just received folder functionality. The latest release includes support for the'rename' tool, allowing you to create folders with arbitrary names.
For those who are unaware, the Windows 11 Start menu lacks live tiles and has limited personalization possibilities. Microsoft intends to introduce more methods to customise the Start Menu with Sun Valley 2. This features folder support as well as the ability to add new icons or suggested files to the menu.
Microsoft has been testing Windows 11 22H2 for several months, and it will contain a variety of new features such as programme folders in the Start menu, drag and drop on the taskbar, and new touch gestures and animations.
With 22H2, Microsoft is also introducing a new Live Captions accessibility tool, which is great for users who are deaf, hard of hearing, or anybody who wishes to automatically caption audio. Similarly, 22H2 has a new Voice Access feature that allows users to operate their PCs using voice commands.
The Task Manager is also getting a makeover in Windows 11 (22H2), with a new dark mode and a much nicer look that includes a new command bar and an efficiency option to control how much resources programmes consume. Snap Layouts will also be greatly enhanced in 22H2, making it easy to drag and drop an app to display all of the layouts available for arranging applications.
Microsoft is also developing tabs for File Explorer, which will be available after September 20th. According to Windows Central, another upgrade for 22H2 is scheduled for later this year, which will bring File Explorer tabs and a new Suggested Actions feature. If you want to get a head start on Windows 11 22H2, testers may install the final update right now.
Microsoft intends to commemorate Surface's 10-year anniversary with new devices this autumn. These Surface tablets will almost certainly come preloaded with the forthcoming 22H2 version of Windows 11.
Microsoft has yet to formally announce a release date for Windows 11 22H2 or any indications about a prospective Surface event. Microsoft will return to in-person tech events in October with its Ignite conference, which will be held in Seattle from October 12th to 14th.
Will the 22H2 upgrade work with all existing Windows 11 hardware?
Yes, almost likely. Microsoft controversially changed the Windows 11 hardware requirements, removing a large amount of older technology. The major reason given was security, with technologies like as TPM (Trusted Platform Module) 2.0, Secure Boot, and virtualization-based security all being included as standard.
Unless severe hardware vulnerabilities are uncovered, it would be unusual to see more devices eliminated for a yearly feature upgrade. However, if you downloaded Windows 11 on a system that Microsoft does not officially support, the issue becomes murkier. Although the current availability of security updates is a reasonable indicator, there is no assurance that the 22H2 update will arrive on schedule.
Some speculate that only SSDs will be compatible shortly, however this is more likely to be included in the 23H2 upgrade.