Main Highlights:
Facebook said on Thursday that it has rebranded itself as 'Meta.' Individual platforms like WhatsApp, Facebook, and Instagram will keep their current names. The name change will only affect the parent business.
An inside whistleblower recently claimed that the corporation put "money over safety," and now they're rebranding to reflect it.
As a result of Meta, the organization's structure will remain unchanged, but financial results will be reported separately for the two independent businesses.
Facebook, which announced earlier this week that it was considering changing its name to represent the metaverse that it is developing, has now officially changed its name to Meta, according to the company. CEO Mark Zuckerberg made the news late on Thursday afternoon, according to Reuters. Announcing the launch of Meta on Twitter, one of the social media platforms that the corporation does not own or administer, was an intelligent move for the company. Meta is a new startup that unites the apps and technology under one brand.
According to Meta, the metaverse will feel like a blend of today's online social encounters that have been expanded into three dimensions and, at times, projected into the physical world. Even when you are not physically present, it will let you participate in immersive experiences with others and perform tasks together that would otherwise be impossible in the physical world. Our firm is the latest development in a long line of social technology advancements, and it announces the beginning of an exciting new age for the company.
Introducing the metaverse, according to Zuckerberg, is "the next chapter in the history of the internet." The announcement follows harsh criticism leveled at the company and its regulatory policies by lawmakers and users. The company stated that, while the introduction of Meta would not affect the organization's structure, it will begin reporting financial results for two distinct businesses in Q4 2021 — the Family of Apps and Reality Labs — as of the end of the first quarter of that year.
Similarly, on December 1, 2021, Facebook will begin trading under the ticker name MVRS (it is now listed under the symbol FB).
Recently, Facebook announced its intention to develop a metaverse, a collection of virtual locations in which users would be able to "create and explore" with one another even if they were not physically present in the same space, through the use of augmented reality. Facebook is not the first company to announce such plans.
It is anticipated that the technology corporation will invest $ 50 million in developing this technology and that it will collaborate with a significant number of experts. According to a report, he has even considered changing his given name due to this campaign.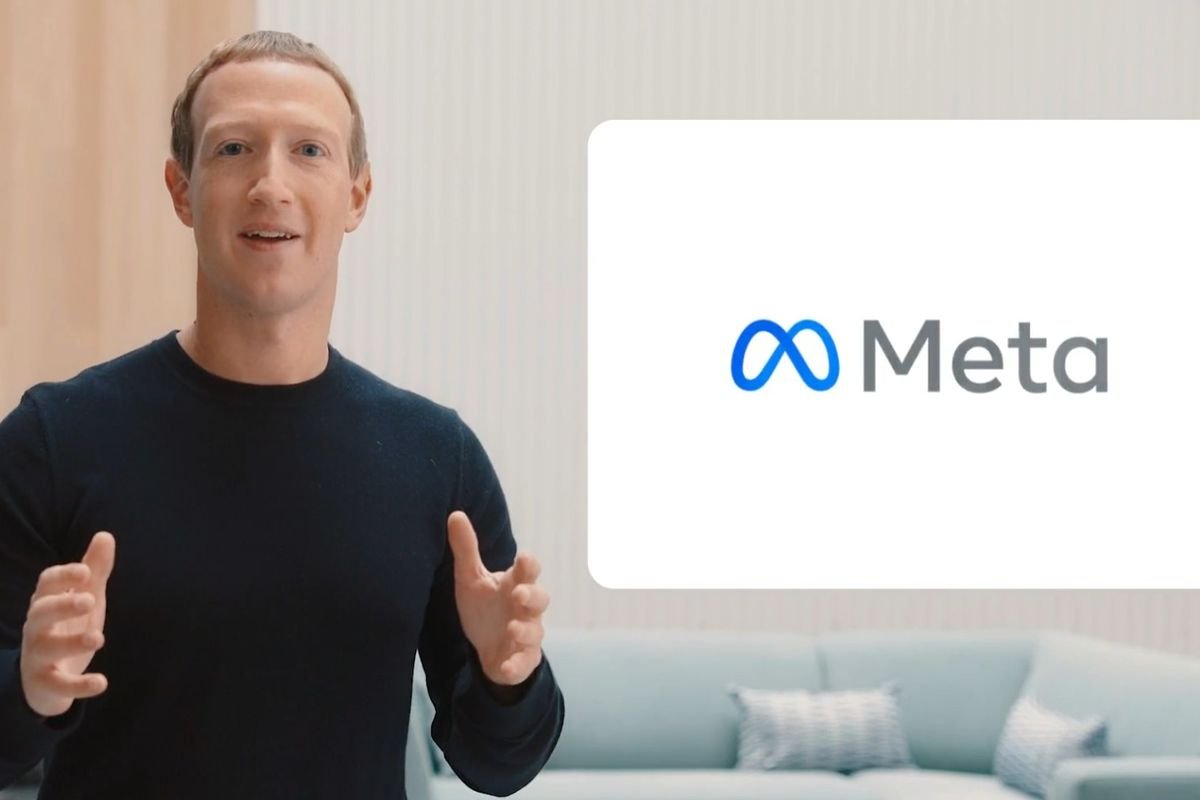 Facebook's (now called Meta) redesign
Additionally, Zuckerberg unveiled a new logo for the company at its headquarters in California, replacing the thumbs-up "Like" with a blue infinity sign. Many, however, believe that the move is an attempt by the company to reinvent itself following a series of public relations setbacks in recent years. Earlier this year, Frances Haugen, a former Facebook employee who turned whistleblower, published a series of documents in which the company was accused of putting "profitability before safety."
Following the revelations, Facebook has come under fire in India. It has been accused of tampering with elections and failing to address hate speech and misinformation appropriately on the social media platform. Furthermore, the social media site has been charged with allowing well-known users to break its content moderation regulations without being penalized.
Professor of Marketing at Georgetown University's McDonough School of Business Prashant Malaviya believes that the company's choice to phase out Facebook suggests a wish to minimize examination of its other applications.