Main Highlights: 
Elon Musk shot out at Twitter on Saturday, daring CEO Parag Agrawal to debate him in the midst of a court dispute over a $44 billion deal gone wrong.
Musk responded in a series of tweets to a fan who detailed his complaints about Twitter, saying that it was stonewalling him and providing him with "outdated data" and "a phoney data set."
Musk also wrote Saturday morning: "I hereby challenge @paraga to a public debate about the Twitter bot percentage. Let him prove to the public that Twitter has <5% fake or spam daily users!"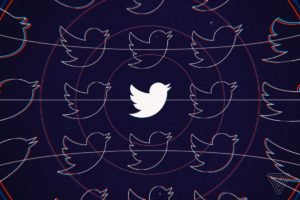 Elon Musk has challenged Twitter CEO Parag Agrawal to a public discussion regarding the amount of bots on its network, merely two days after accusing the firm of fraud. He resorted to Twitter on Saturday to challenge Twitter Inc CEO Parag Agrawal to a public discussion regarding the percentage of bots on the social media network.
Musk quickly pinned the tweet to his own page. After commenting to a post in favour of his legal action against the corporation, the Tesla and SpaceX boss issued the challenge.
"Let him demonstrate to the public that Twitter has 5% phoney or spam everyday users!" Elon Musk began polling his followers, asking them whether they believe bogus accounts account for less than 5% of Twitter's daily user base. There are two options: "Yes" or "Lmaooo no." The latter now leads with 66.6 percent of the vote as of the writing of this article. The voting period closes on Sunday.
The prank is unlikely to elicit a reaction on Twitter. The company's trial against Musk will begin on October 17th and might last only a few days.
Musk's legal team stated in the case filed this week that a Botometer investigation discovered a far greater number of bogus accounts than the less than 5% disclosed by Twitter. The firm responded swiftly, calling Musk's assertions "factually incorrect, legally deficient, and commercially irrelevant."
According to a firm insider, a debate will not take place outside of the ongoing trial.
This move comes after Twitter disregarded Elon Musk's allegation that he was duped into signing a $44 billion acquisition deal, and Musk launched a countersuit against Twitter on July 29, increasing his legal battle with the business over his desire to walk away from the purchase agreement. Earlier that day, on Saturday.
According to the source, Musk stated that if Twitter could share its process of sampling 100 accounts and how it established that the accounts are legitimate, his offer to purchase the business should proceed on its original terms.
Musk threw down the gauntlet in a series of tweets in response to remarks about his countersuit against San Francisco-based Twitter over his effort to back out of the $44 billion acquisition.
Elon Musk said on Saturday that his $44 billion purchase of Twitter should go through provided the business confirms basic information about how it determines whether user accounts are spam bots or actual individuals.
Musk agreed to acquire Twitter for $54.20 per share in June, a significant premium to the stock's price of around $38 at the time.
The billionaire and Tesla CEO has been attempting to back out of his April deal to purchase the social media business, prompting Twitter to sue him last month in order to finalise the transaction.
Musk filed a countersuit, accusing Twitter of deceiving his team about the real size of its user base, as well as other issues that he said amounted to fraud and breach of contract. Both parties are preparing for a trial in a Delaware court in October.
Twitter has argued in court that Musk is attempting to derail the transaction on purpose because market circumstances have worsened and the purchase no longer supports Musk's interests.
In a court filing on Thursday, his counterclaims are described as an invented scenario "contradicted by the evidence and plain reason." Musk "invents representations that Twitter never made and then seeks, selectively, to wield the substantial sensitive data that Twitter supplied him to conjure a breach of those supposed representations," company attorneys said.
Musk submitted a proposal to the Securities and Exchange Commission to purchase Twitter in April of this year. Following the companies' agreement to proceed with a take-private transaction, Musk announced the termination of his acquisition and accused Twitter of presenting false numbers, including in SEC filings, pertaining to the number of monetizable daily active users and spam and bot accounts on the social network.
Twitter then sued Musk in a Delaware chancery court to guarantee the sale went through as planned, and Musk responded on July 29 with counterclaims and a countersuit.
Musk interacted with a fan who had summarised his accusations about Twitter, including that it was stonewalling him and giving him "outdated data" and "a fake data set" when he asked the company for details about how it tabulates mDAU, as well as estimates for spam and bot accounts, in a series of tweets that began just before 1 a.m. on Saturday, Aug. 6.